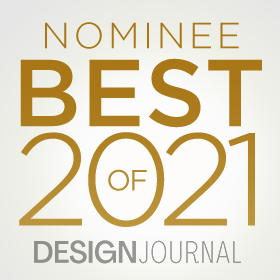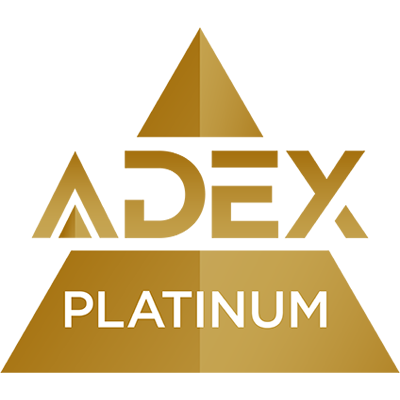 Halio was founded to create the world's most advanced and beautiful electrochromic (EC) glass technology, resulting in our solution, Halio Smart Glass. Any preceeding solution, pales by comparison.

Halio based its designed on 5-layer EC technology. We studied the shortcomings of other solutions and developed new technologies, materials, and controls in a grounds-up approach that makes EC glass commercially viable.

Halio developed a Gradient TCO technology that delivers a uniform tint, regardless of window size, which can stop at any optimal level and tint in seconds (full range in under 3 minutes). Next Halio developed new materials, based on tested and dependable materials used in the solar industry, to elminate yellow color distortion when clear and blue color shift when tinted. Halio is as clear as low-e glass when untinted and a neutral gray when tinted.

Lastly, we designed Halio's EC device to be hermetically sealed, insulating it from IGU seal failures, enabling it to be integrated by the glass fabrication industry at large, and adding sound dampening. Finally the industry had a truely commercial EC solution that functions as it should have, looks like standard glass, and is handled by the glass industry.

The Halio Solution has an advanced EC device at its core, which is integrated into windows powered by Halio. The smart glass is connected to on-premise control electronics through low voltage wiring. This minimal on-premise hardware increases reliability and future-proofs the installation as the brains of the system are in the cloud. The electronics include tint drivers that execute tint levels, energy managers that store energy to use for fast tinting and recover energy during off-peak hours, a rooftop sky camera that continuosly monitors the exterior daylight conditions, and a communications gateway connecting the system to the cloud.

In the cloud resides Halio's AI, a learning engine that monitors the windows, determines optimal tint levels, and adjusts tint programming in real time, simultaneouly for every Halio window everywhere worldwide. Every 15 seconds the tint drivers get adjustments, which can be executed in seconds. The longest tint cycle, from fully clear to fully tinted, takes under 3 minutes (10x faster than others). A typical 5% tint-to-tint level change takes under 10 seconds. Because of the near real-time response, blazingly-fast tint speed and infinate tint levels, Halio's algorithm is oriented 180-degrees from other EC solutions. It maximizes daylight while managing heat and glare vs. others that block daylight (over tinting and staying tinted too long) because they can't respond fast enough, tint to optimal levels, and tint too slowly.

Halio also offers user interfaces including web and phone apps, tint selectors and third party controllers and BMS integrations to enable occupants to override the automonous operation and tint or clear on demand (for example if a meeting was going to start in a conference room).

All of this technology is designed to work seamlessly and autonomously. Occupants enjoy the views without discernable tint patterns, blinds and glare, solar heat gain, and damaging UV, even when up against the glass.

Owners save 20%+ on energy. And architects and facade consultants get to design buildings that meet codes, realize their aesthic vision, and increase window-to-wall ratio.
The Design Process
The beauty of the Halio solution is that the design process is harmonious with the process used for architectural glass for the last century.  Halio Smart Glass is available from Halio and from third party architectural glass fabricators including Viracon, the largest in America.
Architects and facade consultants meet with the fabricator to disucss their design objectives, select their glass composition and coatings, and evaluate where Halio will be used. Because Halio can be integrated by fabricators into IGUs, smart windows powered by Halio, non-EC windows, and spandrel can all be matched creating a seamless appearance. 
The IGUs are fabricated and installed by traditional glaziers.  Trades run low-voltage wiring between the Halio Smart Glass windows and tint controllers. Initial tint levels are determined by Halio Professional Sevices which map daylight paths, obstructions, weather, etc. and provision the smart glass.
The Halio windows operate autonomously, controlled by a cloud-based AI whcih uses, and then modifies/learns, the provisioning settings if the building's environment changes or as occupants override tint levels.
The solution works so naturally, seamlessly, and transparently, that many occupants don't even realize its there.
Sustainability
Halio Smart Glass uses 4 key components to deliver a 20%+ energy savings.
The first is a hermtically-sealed 5-layer electrochromic (EC) active device laminate integrate into architectural glass insulated glass units (IGUs). Halio's EC device breakthroughs include a Gradient TCO that switches faster and stops tinting at infinate levels, enabling it to react in near-real time to daylight changes, thus maximizing energy savings and minimizing HVAC sizing.
The second element is a cloud-based learning AI that enables the Halio Solution to continuously adjust and learn optimal tint levels based on seasons, time of day, weather, etc.
The third is the ability of Halio to be integrated into building management systems, providing facade state information to that helps the system optimize and coordinate window tinting, HVAC settings, artificial lighting levels, and occupancy sensing.
No other EC solution provides as much energy savings as Halio, which is recognized by architects as a key component to Net Zero building design, meeting building codes while increasing window-to-wall ratio, and reducing global carbon emmissions that contribute to global warming.
Awards
US Glass Readers Choice Award 2021
Glass Magazine Product Innovation Award Winner 2021
Facilities Net Vision Awards 2021
BLT Building Desgn Award 2021
Building Design & Construction Top 75 Products Award 2021 for Building Envelop
Top Product of the Year Award 2020 from Environment + Energy (E+E) Leader Awards
Frost and Sullivan 2017 North American Smart Glass New Product Innovation Award
Notes
Halio is a venture-funded company. In its latest round in December 2021, Halio recevied $100M in funding lead by SK and Capricon to expand capacity to meet demand from fabricators. After extensive evaluations of all EC glass solutions, Viracon, the leading architectural glass fabricator in America for commercial facilities, selected Halio to launch its Viracon PLUS Smart Glass powered by Halio in 2021. In that same year, Marvin Windows and Doors, and leader in residential glass, partnered with Halio as their EC technology provider for smart tinting solutions.  Marvin solutions are in beta installations and will be commercially available in 2022.
Natural light is an esential element of our lives. But to realize its benefits, this powerful energy source must be managed. In building construction, managing natural light has historically meant blocking it out, countering its heat with cooling systems, and leaving areas of buildings unoccupied. When that's not enough, building designers are forced to reduce window-to-wall ratio and alter design, materials, and aesthics to get by.
Halio changes everything.  We areredfining our relationship with daylight. Our electrochromic (EC) technology, the world's most advanced and beautiful smart glass solution, enables active, responsive building facades to optimally and autonomously tint, saving energy, reducing glare, opening up more usable floorplate, and welcoming daylight indoors as the ultimate building amenity. Living with daylight inside enhances welleness, health and productivity.
Halio was designed to take EC to a new level -- tinting 10x faster, responding in seconds, eliminating yellow or blue color tints, tinting uniformly to an infinate level of tint stops, and being controlled autononously by a cloud-based learning AI.
As as result our solution looks like low-e glass when clear and a neutral gray when tinted, saves over 20% on energy, and blocks UV while reducing solar heat gain. Occupants enjoy reduced glare and unobstructed views in a healthier environment without blinds. Developers get more leasable square footage and higher value with daylight as an amenity, and architects can increase window-to-wall ratio and design for the aesthic they want while meeting building codes and a Net-Zero future.
Unlike other solutions, Halio's EC device is also hermetically sealed which increases durablility and quality, dampens noise, and enables trusted and established third-party glass fabricators to create smart windows that are powered by Halio, opening up the industry's supply and, for the first time, making smart glass a viable industry construction material.
Halio is based in Hayward CA with research and development in Salt Lake City, UT.  Halio's EC device factory, based in Miaoli, Taiwan, is the industry's most advanced.
The Halio solution is comprised of Halio Smart Glass, the EC device, Halio on-premise sensors and tint control electronics, and the Halio Cloud, which includes the advanced AI, 24x7 service, and support.  When not running autonomusly, Halio also offers user controls including web and phone apps, tint selectors, third-party controllers such as Alexa and HomeKit, and integrates into Building Management Systems including Siemens's Disego CC solution.
For more inforamtion visit www.halioinc.com.