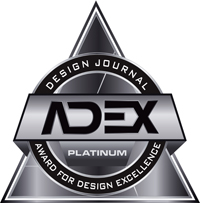 2017
The S-Series provides a three-way poise with a separate model that is dedicated to downflow. All models offer two different venting options in any poise position, with easy reconfiguring and no kits required for poise or venting. The quiet variable speed Vortica® II blower improves comfort and distribution of air in both heating and cooling modes, and the two-stage gas heat maintains temperature levels better than typical single-stage furnaces.
As part of the development, a 12-person Dealer Council was formed to obtain input to improve ease of installation and serviceability. The furnace features a new integrated control board that replaced dipswitches and flashing lights with alphanumeric characters to report status and diagnostic codes. This allows technicians to set up a more accurate and reliable system and diagnose issues faster and with more accuracy.
Sustainability
All models of this state-of-the-art furnace are certified to an air leakage of less than 1 percent and are 96 percent AFUE, helping consumers make the most of the energy used to heat their home.
Pricing
Contact the local Trane Comfort Specialist for pricing information.
Notes
The Next Generation Furnace dealer council, comprised of 12 HVAC dealers from across North America, worked shoulder-to-shoulder with Trane engineers to develop a furnace that would be easy to install, easy to maintain and have greatly improved performance. Additionally, extensive field trials were run, over multiple heating seasons, to test and improve the design under real-life operating conditions.