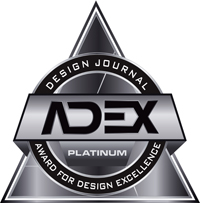 2016
Sustainability
Wood is from acredite supplier. The Steel is a recicle material.
Awards
Bronce A' Design Award & Competition
Notes
My work was inspired on my client's profession and the word Sotavento that cut my attention during a visit. Sotavento means on navigational terms: "the Direction of the strong wind". My client is a Business man. I see the relation between the word's meaning and my clients line of work. In the composition the observer will find represented: Waves by the curve, vessel by the wood, passion by the color red, and strength in the dark finished wood.
Fabrizio Constanza Design is a company dedicated to create unique functional art collectables pieces and design and production of commissioned pieces for private or hospitality projects.