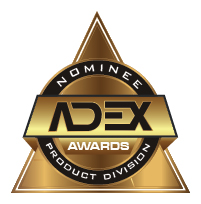 2017-18
Pricing
Price cannot be disclosed in view of currently ongoing negotiations with customer(s). Motorization and app control will result in a price uplift compared to spots with similar optical (lighting) performance. The product fits on existing standard lighting tracks which ensures that installation costs are same as for other (DALI) spots. Many fashion retailers make changes to their shop window at least monthly, and only looking at time savings of wireless re-aiming of the spots should result in a payback time on the investment of 6-8 months.
Notes
- Offering highest quality of light with maximum spill light control- Very narrow beam of only 6 degrees, which offers beam intensity of 75000 cd (Maximum Beam Intensity). This ensures that even in daylight conditions and with ceilings higher than 4.5 m, accent lights are still noticed and effective
- Spots have integrated motor and motor-driver that allows for accurate aiming without touching the luminaire
- Phone app offers an intuitive user interface that communicates wirelessly with luminaire
- User identification is done with state-of-the-art IT security, ensuring safe and reliable operation
- Affordable pricing

Signify
Philips Lighting is dedicated to enhancing life with light. We are committed to introducing transformative technologies that enhance our customers' health and well-being. Philips Lighting is leading the technology revolution with innovation across the digital lighting value chain. Our wide range of offerings, whether it be components or light sources, luminaires and controls, or total lighting solutions and services, customers can trust Philips to deliver innovation that is as impactful as it is progressive.