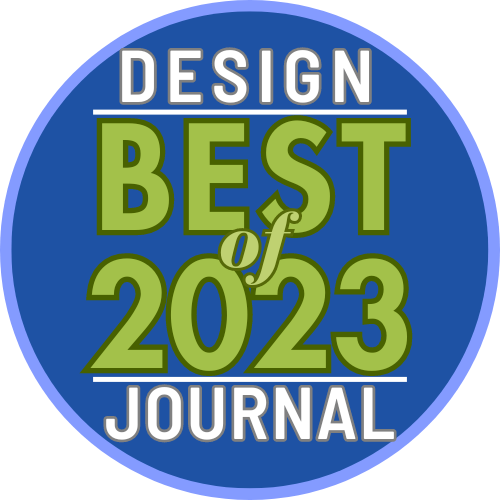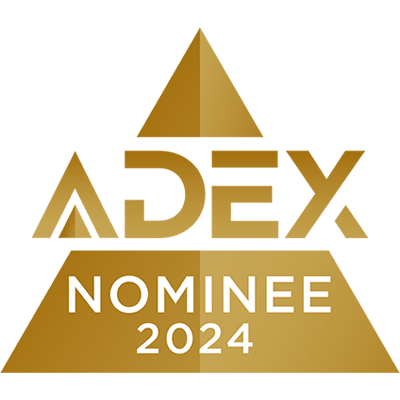 JOALI BEING is a brand new five star nature-immersive wellness resort, the first of its kind in the Maldives. Located on the secluded natural island of Bodufushi in the Raa Atoll, the retreat aims to combine boundless luxury with a natural approach, and is based around a philosophy of 'weightlessness'. The resort's design was to emerge from this idea of weightlessness and offer transformative and purifying stay through the shedding of all unnecessary excess, reconnecting with one's self and one's surroundings, and becoming one with nature.



For JOALI BEING, Autoban constructed an experiential design narrative around a combination of the identity of the island, the concept and philosophy of the wellness retreat and a seamless integration of architecture and interior design. Applying biophilic principles through our signature layered design approach, we set nature at the very core of the design, emphasizing detail and materiality in order to create multi-sensory interactions. All structural elements were designed in order to achieve a sense of lightness, with linear and flowing architecture that seems to hover lightly in place, at once a part of the natural environment whilst simultaneously floating lightly above it. Within all areas, we used forms, patterns and textures to mimic configurations of nature along with sumptuous surfaces and delicate touches to evoke the spirit of the island and to create natural, welcoming and warm spaces. As with every Autoban design, an overarching approach ensures that all external and internal spaces work in harmony to contribute to a distinct design story. Carefully selected personalized details create an authentic and enchanting experience.


Project location: Bodufushi, Raa Atoll
68 exclusive guest villas with private pools
34 beach villas and 34 water villas (one, two, three bedroom options and one 4 bedroom villa)
39 thoughtfully designed treatment rooms


The resulting project is a series of intricately designed structures and spaces allowing guests to embark on a journey into a new, immersive and imaginative sense of luxury with wellness at the forefront. Aiming to provide an uplifting experience, Joali Being comprises a variety of areas divided by purpose: AREKA, an extensive wellness center made up of 39 treatment rooms and transformational spaces; AKTAR, an onsite herbology center, FLOW, an interactive dining room, SAI a tea lounge, and MOJO, a tropical beach sanctuary. Guests can reside in a total of 68 guest villas, ranging from one to four bedrooms, with 34 beach villas and 34 water villas, each one with their own private pool.
Throughout all the areas, a layering of tactile materials, custom furnishings and extraordinary craftsmanship create an environment of immeasurable elegance, comfort and style. Interaction with the natural surroundings is ensured from all points, enhancing the energy and flow of the island. The design of all structures and interior spaces intend to create a rich sensory experience, summoning both the feeling of an absence of gravity and lightness, and that of being embraced by nature. Roof canopies, surfaces and garden walls feel almost sculptural, folding as lightly as paper, angling softly to envelope the spaces. Divisions are flowing or transparent, and guests can glide effortlessly from one place to another.
Inherent throughout the design of all areas, guests may also notice a subtle but repetitive use of naturally occurring forms. Omnipresent in nature, the hexagon is often thought to evoke a sacred geometry, signifying balance, harmony, spirituality and even eternity. Hexagonal and triangular lines of the roofs and entrances, and among the patterns and textures of the surfaces, cocoon guests within ethereal and exquisite spaces.
On arrival guests are greeted by a landmark welcome jetty and structure. A contemporary twist on traditional Maldivian architecture, an impressive thatched roof is complemented by playful wooden paravan screens. The entrance building to the extensive spa similarly ushers guests into a soothing lair-like space, a departure point for the journey towards transformation. Surfaces are rhythmic and organically textured with meticulous handcraft, mimicking the natural rock grooves carved by centuries of waves.
At the heart of the retreat are three terraced pavilions facing the iridescent Indian ocean. Standing before a three-tiered pool and deck, the elevated structures are reminiscent of temples, with striking thatched roofs floating above textured columns. Lofty, spacious and stylish, under the traditional roofs the pavilions house the main bar, a tea lounge and social and dining areas. With eclectic groups of upholstered and rattan seating, sculptural pendant lighting, uninterrupted ocean views and the surrounding lush greenery this area is a tropical sanctuary.
Integral to the overall wellbeing experience is the interactive and open-plan dining space. Under a dramatic and undulating roof which mirrors the movement of the ocean, taking inspiration from beach textures like driftwood, coral, shell and fishnet, signature kitchens offer a range of culinary styles. Layered outdoor seating platforms float straight down onto the beach, with lustrous marble steps that descend smoothly into the sand.
Finally in the guest villas, under softly curving roofs that seem just lightly placed above the structures, spaces are maximized with transparent or moving divisions to make you feel as if there is almost no barrier between you and the outdoor world. Hexagonal rattan columns slide open or closed to reveal living spaces dotted with bespoke Autoban furnishings in a soothing color palette of ivory, gold, and the softest greens, pinks and blues. Every detail has been selected to evoke the essence of the ocean and the island, with sand grain patterning in stucco coated walls and mosaics depicting the hypnotic traces of waves in sand.
Awards
| | | | | |
| --- | --- | --- | --- | --- |
| 2022 | Winner | Restaurant Bar & Design Awards | Health & Leisure | Flow, Joali Being |
| | | | | |
| --- | --- | --- | --- | --- |
| 2022 | Winner | Maison Française Türkiye | Best Global Project of the Year | Joali Being |
| 2022 | Winner | AHEAD Asia (Awards for Hospitality Experience & Design) | Spa & Wellness | Joali Being |
| 2022 | Winner | International Hotel & Property Awards (design et al) | Hotel Under 200 Rooms Asia Pacific 2022 | Joali Being |
| | | | | |
| --- | --- | --- | --- | --- |
| 2022 | Shortlisted | Global Ahead Awards 2022 | People's Choice | Joali Being |
| | | | | |
| --- | --- | --- | --- | --- |
| 2022 | Shortlisted | World Architecture Festival | Completed Buildings - Hotel & Leisure | Joali Being |
| | | | | |
| --- | --- | --- | --- | --- |
| 2022 | Shortlisted | World Festival of Interiors INSIDE | Hotels | Joali Being |
| 2022 | Shortlisted | AHEAD Asia (Awards for Hospitality Experience & Design) | Resorts | Joali Being |
| 2022 | Shortlisted | International Hotel & Property Awards (design et al) | Spa Hotel Award | Joali Being |