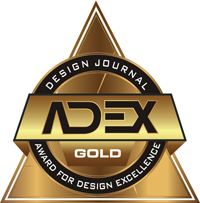 2013
Sustainability
The internal light engine is servicealbe for replacement or future upgrade. At 18 watts imput the S170 delivers more light onto the target surface than other 100 watt tungsten halogen asymmetric luminaires with superior uniformity.
Awards
The S170 is now part of our Lighting Facts lable products. It has received Cradle-to-Cradle Silver certification from MBDC and IP66 rating from CSA. It also has won another award that we not allowed to disclose until February.
Notes
The S170 is a small integral driver with adjustable and lockable aiming. The refractor is made from a special blend of high-performance and non-yellowing water clear resins to maximize lumen maintenance of the system.
Founded in 1977, The Lighting Quotient descends from the former lighting design firm of Sylvan R. Shemitz Associates. The company, based in West Haven, CT manufactures all of its products in the USA and is certified by the Women\'s Business Enterprise and the DOD\'s Woman-Owned Small Business Program.The companys two divisions-elliptipar® and tambient® - use precise engineering to create design-foward, energy-sensible solutions that balance optical performance with elegant artistic design. From simple utilitarian structures to grand architectural masterpieces, The Lighting Quotient provides solutions for asymmetric and task ambient lighting.