Verge Soap Dispenser and Faucet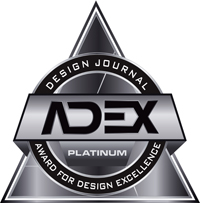 2020


The Verge soap and faucet pairs come in an industry-leading collection of four styles and six popular finishes that help achieve every designer's vision. With the most models, finishes and advanced features available, Verge's matching Soap Dispensers and Faucets are offered with Bradley's popular line of Verge hand washing fixtures made of Evero natural quartz material. While the pairs complement the sleek and high-end appearance of Verge wash basins, they also work seamlessly with any basin to provide the finishing touch to evey commercial washroom.

"Specifying the Verge family of Soap Dispensers and Faucets harmonizes designers' looks and adds a beautiful and unified design element to wash basins," says Laura Stang, senior product manager, Bradley Corp. "Whether the sets are mounted on Verge wash basins or other models, as they are universally designed, the pairing of these fixtures makes an elegant and coordinated design statement."

Notable features for both the Verge Soap Dispensers and Faucets include hidden sensors to deter tampering, optimized sensing to eliminate false activations, longer spouts for increased handwashing space, and cast brass spout construction with stylish and environmentally friendly PVD finishes.

Verge Soap Dispensers are designed with the industry's widest range of top-fill options and feature a smart sense system with LED light indicators that display low soap and battery. An audible and visual alert system guides refilling to avoid soap overfilling or spilling. The dispensers use universal bulk soap in foam and liquid options.

For high-traffic applications that use multiple hand washing stations, a top fill multi-feed soap system supplies soap up to six dispensers at once. The system includes a translucent ring that illuminates when the tank begins to run low on soap or power.

Verge Faucets have a patented dual sensor technology that provides the most accurate activation while optimizing battery life. With a selection of four new touch-free styles, Verge Faucets have multiple low-flow options to match water savings preferences and multiple run time options to fit the application.

To minimize germ build-up, the faucets' auto-flush feature flushes the water line every 24 hours. A manual valve override feature is available for longer hot water flushing.

Finish options for Verge Soap Dispensers and Faucets include Polished Chrome, Brushed Black Stainless, Brushed Nickel, Brushed Stainless, Brushed Brass and Brushed Bronze. Style selections include Crestt, Linea, Metro and Zen, with designs ranging from classic to contemporary to modern to complement any restroom design.

For more information, visit https://www.bradleycorp.com/commercial.

Bradley Corporation
For almost 100 years, Bradley has created the most complete and advanced commercial washrooms and comprehensive solutions that make industrial environments safe. Bradley is the industry\\\'s leading source for multi-function hand washing and drying fixtures, accessories, partitions, solid plastic lockers, as well as emergency safety fixtures and electric tankless heaters for industrial applications. Headquartered in Menomonee Falls, Wis., USA, Bradley serves commercial, institutional and industrial building markets worldwide.

Bradley\\\'s rich history of innovation began with the invention of the washfountain, a revolutionary group handwashing fixture designed to save water and time. Since then, Bradley has developed a number of ground breaking products and technologies to help architects, specifiers, engineers and end-users meet their building goals.

Through the years, Bradley has changed the way people wash their hands in public. Understanding that consumers have an aversion to public restrooms, Bradley has developed pioneering handwashing solutions to make restrooms cleaner and more attractive for users, as well as easier for facility managers to install and maintain.

Bradley\\\'s core products include hand washing systems, all-in-one hand washing systems, touchless faucets and group and individual showers. Bradley rounds out its product line with touchless hand dryers, soap dispensers, and towel dispensers, plus solid plastic lockers and toilet partitions. In addition, Bradley\\\'s complete line of thermostatic mixing valves, emergency drench showers and eyewashes, and tankless water heaters help keep people safer in industrial settings, labs and food processing plants worldwide.

One of Bradley\\\'s newest restroom products is the all-in-one WashBar. The award-winning WashBar integrates touch-free soap, water and dryer all within the user\\\'s immediate reach. This unique clean+rinse+dry functionality exemplifies all the features that make Bradley a true innovator of high-design sustainable washroom products. The streamlined all-in-one design keeps water off the floor and walls, creating a cleaner and safer restroom environment, while wasted paper towels are eliminated.

For more information about Bradley\\\'s product lines, contact Bradley, Telephone: (800) Bradley; Fax: (262) 251-5817; www.bradleycorp.com.