Polished Aluminum Haiku 84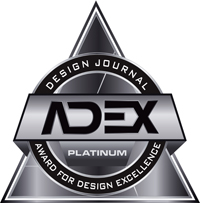 2015
The new polished aluminum Haiku 84 is more than just the latest bright and shiny idea from Big Ass Fans. It's also the most efficient, aesthetically pleasing and easiest to install solution for lowering energy costs and keeping commercial and large residential spaces comfortable. The new Haiku 84 marries the award-winning elegance and silent operation of our smaller Haiku fans with the scale and power needed for bigger spaces.
This 7-ft model brings elegance and powerful performance to rooms or covered outdoor spaces as large as 900 square feet and with ceiling heights from 12 feet to 20 feet, making it ideal for areas with obstructions or restricted heights. And unlike many commercial fans, the Haiku 84 easily can be installed right onto a standard ceiling electrical box, eliminating the need for complicated bracketing or new wiring.
But it's not all glamour and ease of use. The Haiku 84 is one tough customer, built to last and perform in challenging environments. The minimal, three-airfoil design delivers twice the airflow of a standard ceiling fan at only half the weight.
All this makes the new polished aluminum Haiku 84 a bold, space-defining choice for bringing unmatched comfort and class to areas ranging from restaurants and auditoriums to dens, garage areas and even outdoor patios.
Sustainability
All ceiling fans make people feel cooler, allowing them to raise their thermostats and use less air conditioning. But Haiku takes efficiency to a whole new level. It exceeds ENERGY STAR® requirements and uses just $5 of electricity annually. And it gives air conditioning systems a break without compromising comfort, saving residents up to 30% on their cooling costs.