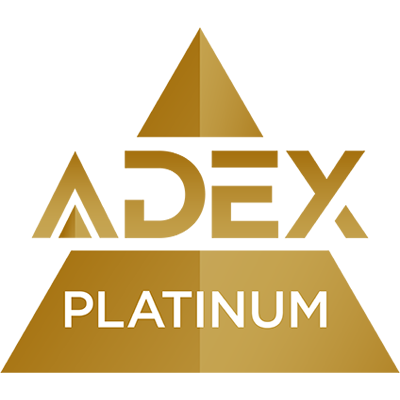 2005
Faber has redefined the word "rangehood  with the new MATRIX. The patented MATRIX is a stainless steel ventilation panel that hangs on the wall like a piece of art in a gallery. A highly-styled, halogen light bar shines down on the hood and adds to the dramatic look.The MATRIX uses a perimetric suction system. Air passes through the narrow slots on the ventilation panel, acquiring speed and causing an area of low pressure which, in turn, captures more air. This amazingly-quiet perimetric suction system saves energy by improving extraction efficiency without increasing extraction capacity. Since only narrow slots are required, the stainless panel remains both stunning and unobtrusive. Grease filters are hidden behind the panel along with Faber's revolutionary sound-proofing material which reduces airflow noise by 25%.The MATRIX is operated by a remote control offering 4 speeds plus an intensive power boost or by the controls built into the ventilation panel. A 24 hour mode acts as an anti-pollution control for your kitchen, constantly changing the air silently and efficiently. A 30 minute delay mode automatically turns the MATRIX off after ensuring that all cooking by-products have been removed from the kitchen. The powerful PRO motor and patented diffuser creates a very efficient and quiet airflow capacity of 600 cfm. The MATRIX has multiple venting options available including ductless.
Since 1955, Faber has been making high quality, Italian engineered kitchen range hoods.
With over 30 models to choose from, we offer the style, selection and features to vent your kitchen and clean the air. At Faber, Air Matters and has been important for over sixty years.