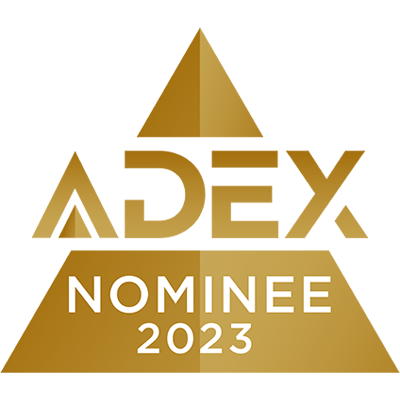 Alvic USA's ultimate package for cabinet components includes its cabinet door line, matching panels, edgebanding, and finishing laminates. The door collection utilizes the latest advancements in engineered materials and finish technology for fashion-forward, maintenance-free cabinet components with enhanced durability. Offered in four distinct styles, Alvic USA's door collection includes the Finger-Pull integrated J-pull profile, the Quadro 5-piece shaker, the Plano edgebanded slab, and the newest style, a 3-piece door called Corfu.

To help customers complete their designs, matching 4' x 9' panels and edgebanding rolls are offered to complement every cabinet door style and color. Phenolic-backed and peel-and-stick laminates are also available in top selling colors to help designers and fabricators complete projects with ease. All Alvic USA doors utilize PUR edgebanding technology for a reliable bond with superior resistance to moisture and humidity.
ALVIC is an award-winning manufacturer of cabinetry and furniture panels for residential and commercial projects. Since its founding in 1965, innovation has been our focus and way forward in our 50 plus years of history. Our products have helped to improve the quality, competitiveness, and versatility in the furniture industry, like with interior design projects. Our continuous innovation has been made possible thanks to an ongoing policy of reinvesting our profits back into the company. This reinvestment in our products and processes provides the company with the most advanced technology. The demand for high-gloss, European design boards continues to grow in North America, and ALVIC expanded to the US in order to help in meeting this demand. ALVIC recently opened a new manufacturing plant in the U.S. using the same patented technology with European style color and texture trends. Our new facility has 350,000 square feet of space and is located in Central Florida. This latest facility will play an important role in growing our presence in the North American market as our commitment to our customers goes hand in hand with the continued growth in the demand for our products. We have specialized in fabricating furniture components since 1965 with the European look. Our expertise goes from manufacturing to distributing panels and components, and cabinet doors to be applied to all kinds of furniture and decoration projects. Some of the challenges that you find when producing high-gloss laminate surfaces are making a smooth surface with high quality image reflection, along with a scratch resistance, a clean-look and seamless edge. To combat this Alvic regularly performs standardized tests for each of these aspects so we can be sure of the fulfillment of our quality standard.