Commercial Foam Soap Dispensers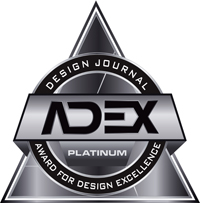 2019
Sustainability
Conserves soap usage, compared with liquid soap, cutting soap and costs by 50%. Foam soap is easier to lather, so less soap is needed. It's also easier to rinse off than liquid soap, which saves soap, water and related costs.
Pricing
Product sold through distribution.
Notes
Bradley Corp., industry leader of reliable cost-saving washroom solutions, introduces a full suite of foam soap dispensers designed to save customers up to 50% in soap costs per year compared with liquid soap. This savings doubles the number of hand washes per fill.

Foam soap, which creates a rich lather-like foam, provides better soap coverage and therefore doesn't require as much soap to lather up. Foam soap is also easier to rinse off with water than liquid soap. With easier and quicker lathering and rinsing, foam soap reduces soap usage, water consumption and related costs.

Bradley offers the most complete foam soap packages, with satin-finish stainless steel commercial grade dispensers featuring recessed and surface mounting, as well as manual and hands-free models. Their compact design offers a space-saving footprint in the washroom area. What's more is that Bradley's liquid soap dispensers can be easily converted to foam.

Maintenance of the foam soap dispensers is very easy since the models use universal soap for trouble-free refills, provide a convenient sight gauge that signals refills, and require only half the amount of refills as liquid soap. Bradley conducted extensive product testing to ensure the dispensers don't leak, jam or clog, which are among the public's biggest aggravations in restrooms, according to Bradley's Healthy Hand Washing Survey.

The durable foam soap dispensers are ADA compliant for applications such as hospitality, retail, day care centers, restaurants, financial institutions, office buildings, regional transportation hubs, and more.

For more information, visit https://www.bradleycorp.com/foam-soap-dispensers/.

Bradley Corporation
For almost 100 years, Bradley has created the most complete and advanced commercial washrooms and comprehensive solutions that make industrial environments safe. Bradley is the industry\\\'s leading source for multi-function hand washing and drying fixtures, accessories, partitions, solid plastic lockers, as well as emergency safety fixtures and electric tankless heaters for industrial applications. Headquartered in Menomonee Falls, Wis., USA, Bradley serves commercial, institutional and industrial building markets worldwide.

Bradley\\\'s rich history of innovation began with the invention of the washfountain, a revolutionary group handwashing fixture designed to save water and time. Since then, Bradley has developed a number of ground breaking products and technologies to help architects, specifiers, engineers and end-users meet their building goals.

Through the years, Bradley has changed the way people wash their hands in public. Understanding that consumers have an aversion to public restrooms, Bradley has developed pioneering handwashing solutions to make restrooms cleaner and more attractive for users, as well as easier for facility managers to install and maintain.

Bradley\\\'s core products include hand washing systems, all-in-one hand washing systems, touchless faucets and group and individual showers. Bradley rounds out its product line with touchless hand dryers, soap dispensers, and towel dispensers, plus solid plastic lockers and toilet partitions. In addition, Bradley\\\'s complete line of thermostatic mixing valves, emergency drench showers and eyewashes, and tankless water heaters help keep people safer in industrial settings, labs and food processing plants worldwide.

One of Bradley\\\'s newest restroom products is the all-in-one WashBar. The award-winning WashBar integrates touch-free soap, water and dryer all within the user\\\'s immediate reach. This unique clean+rinse+dry functionality exemplifies all the features that make Bradley a true innovator of high-design sustainable washroom products. The streamlined all-in-one design keeps water off the floor and walls, creating a cleaner and safer restroom environment, while wasted paper towels are eliminated.

For more information about Bradley\\\'s product lines, contact Bradley, Telephone: (800) Bradley; Fax: (262) 251-5817; www.bradleycorp.com.