Signature Kitchen Suite PowerSteam Panel-Ready Dishwasher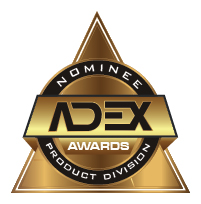 The smart dishwasher is Wi-Fi enabled and powered by ThinQ® technology. Users can monitor cycle status and start cycles remotely, get notifications when a cycle is completed, and download and use specialized cycles—all from a mobile device using the Signature Kitchen Suite™ app. The paneled door is brilliantly engineered to safely slide away when opened, allowing users to mount the dishwasher at any height while being fully hidden behind the panel. Signature Kitchen Suite's intelligent LED interior lighting package makes the loading and unloading process easier, while a beam of light shines information on the floor to let users know the status of the cycle. Additionally, the EasyRack™ Plus system provides outstanding flexibility and convenience, adjusting to just about any load of dishes for easy loading and maximum flexibility.
Sustainability
This is an ENERGY STAR® certified dishwasher that is designed to use less water and energy. According to the EPA, compared with conventional dishwashers, an ENERGY STAR dishwasher costs about $35 per year, to run, and will save on average, 3,870 gallons of water over its lifetime. That's more than 90 bathtubs full of water.
Signature Kitchen Suite embraces a new generation of forward-thinking cooks, combining their passion for food with their appreciation of innovation. We call them, Technicureans.™ And we are keeping them True to Food with the best built-in appliances, featuring leading-edge technology that provides more flexibility to prepare food in the best possible way.