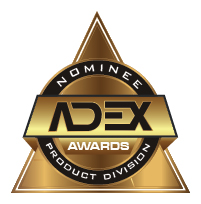 2017-18
Sustainability
Energy Efficient LED only.
Notes
11" offers 1000lm at 3000K
18" offers 2000lm at 3000K
Multiple finishes available.
Custom options available.

AYRE Lighting Group
AYRE Lighting Group embraces a design-based approach to develop innovative custom energy efficient lighting solutions. Utilizing a collaborative workflow, AYRE creates the design envelope to deliver highly efficient lighting technologies into the architectural space.