Transcend® Lineage™ Decking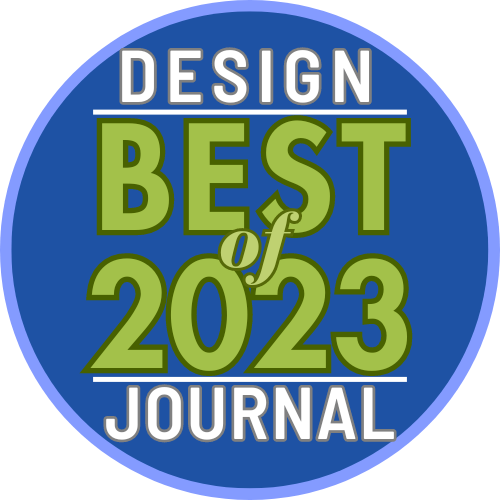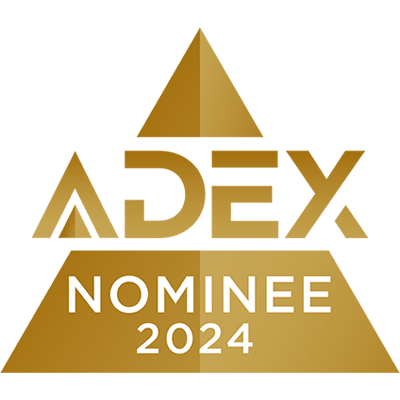 Trex Transcend® Lineage™ is a next-generation product for a new generation of homeowners. Sustainably made from 95% recycled and reclaimed materials, Lineage is Trex's coolest decking yet – literally – thanks to heat-mitigating technology in the shell that keeps boards cooler under the sun. This premium decking also features an elevated aesthetic with subtle hues and elegant graining that delivers an unmatched natural appearance, offering today's design-savvy and eco-conscious consumers the perfect combination of style and sustainability.
The Design Process
The latest generation of homeowners came of age immersed in design inspiration – from magazines and television to Instagram and TikTok. They confidently bring their own personal styles into their homes and seek to integrate that style with their outdoor living spaces as well. With this in mind, the Trex product design team created Trex Transcend Lineage decking to cater to the sophisticated design sensibilities of the next generation of homeowners with boards that feature an elevated aesthetic and unmatched natural appearance.
Trex, the world's leading brand of composite decking, invented the category more than 30 years ago. In 2010, the company revolutionized the commodity category with the introduction of Trex Transcend® decking, which offered unprecedented aesthetics and performance, and which has remained the industry's leading composite decking product for more than a decade. Expanding on the impeccable pedigree of Transcend, Trex Transcend Lineage heralds what's next in outdoor living with further refined aesthetics, trend-forward colors and enhanced performance, delivering an evolved sense of style that reflects today's design trends and lifestyles.
Representing Trex's coolest decking yet – literally – Lineage is engineered with heat-mitigating technology in the shell to keep boards cooler than other composite decking offerings of a similar color.
Subtle, elegant graining distinguishes this premium offering, which is available in four hues inspired by some of the most picturesque settings in the U.S.:

Biscayne – a light coastal brown that captures the beauty of mangroves and sandy coasts with light honey hues and a natural grain pattern
Carmel – a creamy taupe that embodies the glow of white sands and Cyprus-covered cliffs, integrating a toasty brown shade with grey undertones
Jasper – a deep shade of mocha reminiscent of old-growth forests and rocky mountainsides, incorporating a rich umber hue and delicate streaking
Rainier – an airy, mountain grey that mirrors white-capped mountains and wooded sounds with its soft silver tones and delicate graining

Like all Trex decking, Lineage boards are made from 95% recycled and reclaimed content and engineered with a proprietary, high-traffic formulation and ultra-durable integrated shell that resists stains, scratches and mold. They won't rot, warp, crack or splinter like wood – and upkeep is hassle-free. No sanding, staining or painting is ever needed, and spills wash off easily with just soap and water.
Lineage boards are available in square and grooved profiles, measuring 1"x6". Square-edge boards come in 16' and 20' lengths. Grooved boards come in 12', 16' and 20' lengths and accommodate the Trex Hideaway® Hidden Fastening System, which allows for a smooth, unfettered finish free of nails and other visible fasteners. Coordinating fascia is available in 1"x8" and 1"x12" sizes.
Adding to its appeal, Trex Transcend Lineage decking is backed by a 50-year limited warranty making it a next generation product for a new generation of homeowners.
Sustainability
High-performance Trex Transcend Lineage decking provides the look and feel of real wood but without the environmental impact of deforestation. The line is made from 95% recycled materials, including reclaimed industrial sawdust and discarded polyethylene plastic film from commercial packaging and common household items such as case overwraps, sandwich bags, newspaper sleeves and grocery bags. Each year, Trex saves nearly 1 billion (with a B!) pounds of these materials from winding up in landfills. One of the largest recyclers of plastic film in North America, Trex has upcycled in excess of 5 billion pounds of plastic film waste in the making of its outdoor living products over the past 30 years.
Trex also operates a manufacturing process that is as green as its final product, with a proprietary method that recycles factory refuse back into the manufacturing line. A closed-loop recirculation system recycles approximately 99% of the water used in the making of Trex products. Additionally, manufacturing sites use biodegradable, vegetable-based hydraulic fluid in trucks and trailers that allows the company to recycle or dispose of used fluid without harming the environment. Additionally, the lack of harmful chemicals needed to produce – and maintain – Trex decking makes it a safer choice for humans, animals and the environment than decking containing chemical treatments.
Awards
Green Builder Media "Sustainable Products of the Year" – Trex Transcend Lineage was recognized as one of 50 top products by the magazine's editorial staff
Home Improvement and Repairs "20 Hot Products in 2022" – Trex Transcend Lineage was chosen by the magazine's editorial staff
ProBuilder "Top 100 Products for 2022" – Trex Transcend Lineage chosen by the magazine's readers/followers
ProRemodeler "Top 100 Products for 2022" – chosen by readers/followers
Pricing
Suggested retail price for Trex Transcend Lineage decking is ~$6.50 per linear foot.
Trex Company is the world's largest manufacturer of high performance wood-alternative decking and railing, with more than 20 years of product experience. Stocked in more than 6,700 retail locations worldwide, Trex outdoor living products offer a wide range of style options with fewer ongoing maintenance requirements than wood, as well as a truly environmentally responsible choice. For more information, visit trex.com.