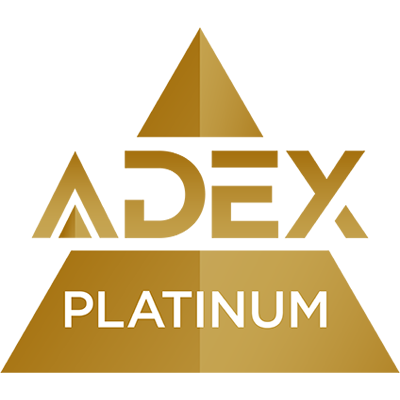 2015
The outdoors just got a bit brighter with Trex® Outdoor Lighting™ – a complete system of energy-efficient components designed to integrate seamlessly with all of Trex's high-performance outdoor products. Complementing the brand's popular Trex® Deck Lighting™ offerings is a full selection of easy-to-install Trex® Landscape Lighting™ options. Together, these compatible fixtures make up the Trex Outdoor Lighting collection and work together to provide enhanced ambiance and security to any outdoor living space.Trex Landscape Lighting options feature compact designs that put the focus on the fixture's effect instead of the source, and may be built into new or existing outdoor living spaces. The new collection includes the following four landscape lighting styles:•Well light – Well lights provide ambient illumination for bushes, foliage and small structures. A removable spike keeps the light in place and allows for easy customization.•Path light – Available in two classic designs to complement existing décor, path lights brighten walkways with a warm, focused light.•Multifunction light – These versatile lights cast a wide glow for highlighting buildings, trees and pathways and allow for a custom look for any setting with the 140-degree swivel head.•Spotlight – Spotlights use the latest LED technology to shine a beautifully bright light through a modest head. When not in use, they're designed to practically disappear into their surroundings.The entire Trex Outdoor Lighting system has been enhanced with the new Trex LightHub™ installation system for easy assembly. Each component comes with both "male" and "female" ends that make assembly a snap – literally – without the hassle of traditional wiring methods. In addition, the low-voltage lights are extremely durable, as well as weather-proof and salt-air resistant – ensuring that they will retain a "like new" appearance for years to come. The lights also are cool to the touch, making them safe for children and pets.
Sustainability
True to Trex's environmentally friendly heritage, each lighting option surpasses traditional incandescent lighting by using 75 percent less energy and eliminating the worry of voltage drops.

Both Trex Deck Lighting and Landscape Lighting fixtures are among the first in the industry to include LED components from Cree® – one of the leading LED manufacturers in the world – to ensure the ultimate in quality and consumer peace-of-mind.

Awards
Trex Outdoor Lighting Collection is a new 2014 product.
Pricing
Available in multiple colors and styles, Trex Outdoor Lighting fixtures range from $20-$90.
Notes
Trex Outdoor Lighting is protected by a five-year warranty on the LED lights and housings and a three-year warranty on dimmers, timers and transformers.

Trex Outdoor Lighting collection recently became available to consumers on Amazon.com. The first product line to be sold by Trex online, Trex Outdoor Lighting will join other Trex-branded products currently available on Amazon through Trex licensees, including Trex Outdoor Furniture™, Trex RainEscape® and Trex Pergola™.

Trex Company is the world's largest manufacturer of high performance wood-alternative decking and railing, with more than 20 years of product experience. Stocked in more than 6,700 retail locations worldwide, Trex outdoor living products offer a wide range of style options with fewer ongoing maintenance requirements than wood, as well as a truly environmentally responsible choice. For more information, visit trex.com.