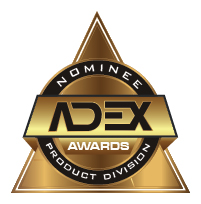 -1-0


• Space division: Flex screens enable users to easily expand or contract workstations to enhance individual focus or team interaction. The unique base design allows each screen to stand independently. A wide variety of inserts can be added to enhance aesthetics, acoustics and function. Spine screens support in-line planning with or without power.
• Lounge seating: Tattoo is scaled to work within smaller environments and powered to keep you connected. Users can reposition the pieces to their preference. Lounge elements are 22" deep and 29" high to visually integrate with other Tattoo elements.
• Storage: Personal storage options include pedestals, towers and vanities. All pieces are on casters to allow for easy repositioning. Options include Universal Screens for enhanced space division and privacy, power pass-through grommets and seat cushions.
• Height-adjustable tables: Tattoo allows for the seamless integration of KI's user height-adjustable tables to promote both physical and mental wellness within any environment.

Combinations of these elements can be planned to provide users with control over their space, allowing them to transition from "Me Work to We Work" and back again without the use of tools or the need to involve facilities.

Most systems have a permanence to them due to the complexity of planning and the expenses around installing/reconfiguring. Tattoo provides a simplicity that traditional systems cannot match. A small but powerful statement of line allows users and user groups to adjust the workspace on demand without tools or the need to involve facilities. The footprint can easily shift to accommodate small groups or large teams, to support interaction or provide privacy for concentrative work. Once the footprint is determined, individual users can adjust personal elements to fit their work style. Many of the elements also serve more than one purpose. For example, the screens can also act as a tackable/writable surface or add a cushion to a storage piece for additional seating.
Sustainability
Tattoo is a PVC-free system that leverages a high percentage of aluminum, steel and other highly recyclable material options within its construction. Additionally, Tattoo was designed and produced within North America and adheres to the BIFMA LEVEL guideline of environmental standards.
Awards
2018 Best of NeoCon® Gold
2018 BUILDINGS™ Production Innovation Grand Award (1st Place)
Pricing
Tattoo is strategically priced within the mid-market segment of the contract systems market; however, the overall value proposition allows Tattoo be an extremely cost-effective system over time as the installation and reconfiguration does not require tools and consumes very little downtime.
Notes
Tattoo is designed and tested to meet and/or exceed the ANSI BIFMA testing standards as required by the contract furniture industry. Additionally, most structural elements are backed by a lifetime warranty. All elements of Tattoo are designed with durability in mind and specifically to withstand repeated movement. KI sources the best materials available and quality craftsmanship is inherent in all KI products.
KI
By viewing each customer as Market-of-One®, KI has successfully tailored furniture solutions to meet customers' specific aesthetic, functional, ergonomic and budget requirements. The project team communicates directly with the customer to learn exact client needs and expectations; as a result, KI offers more flexibility in product design and development, increased responsiveness, and a higher level of service and customer commitment than any other company in the industry. Headquartered in Green Bay, Wisconsin, the KI Companies currently operate North American manufacturing facilities in Green Bay, Manitowoc, Bonduel and Fort Atkinson, Wisconsin; Winona, Pontotoc and Tupelo, Miss.; Madisonville, Ky.; Los Angeles; High Point, N.C.; and Pembroke, Ontario and Vaudreuil, Quebec, Canada. Additional international operations include sales offices in the United Kingdom, Germany, Malaysia and Benelux.