Park Harbor LED Chandelier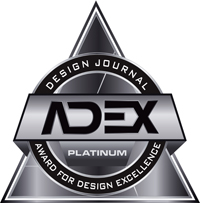 2018
About Park Harbor: Designed to inspire and bring the richness and meaning of a cultural journey into your world, Park Harbor® lighting is expertly crafted using materials from across the globe. Created with a spectrum of style influences in mind, the array of Park Harbor lighting collections helps make your living space uniquely your own. Inspired by distant shores and diverse cultures, from classic and refined to bold and organic, Park Harbor lighting illuminates your own sense of style and always makes a strong statement.
www.parkharborlighting.com
Notes
■ LED Chandelier
■ Matte Silver Finish
■ 31 3/8" Diameter
■ 5-year limited warranty
■ 26 Watt
■ Item code: PHHL6370LEDMASI

Ferguson Bath, Kitchen & Lighting Gallery
Whether you're renovating an outdated bathroom or designing your dream kitchen, Ferguson Bath, Kitchen & Lighting Gallery can help. State-of-the-art showrooms are stocked with beautifully displayed products in a welcoming, hands-on environment where you can see, touch and experience the products. From lighting and appliances, to bath and kitchen faucets, fixtures and accessories, Ferguson's knowledgeable product experts ensure your selections are perfect for your project.

SHOWROOM OVERVIEW

More than 280 showrooms and 110 state-of-the-art destination showrooms nationwide.
Product experts provide personalized, world-class service for remodels or new construction.
Products include plumbing, lighting and appliances from today's top brands.
We are an extension of the builder, remodeler, designer, plumber and architect's business.