LUX Brooklyn AC LED Task Light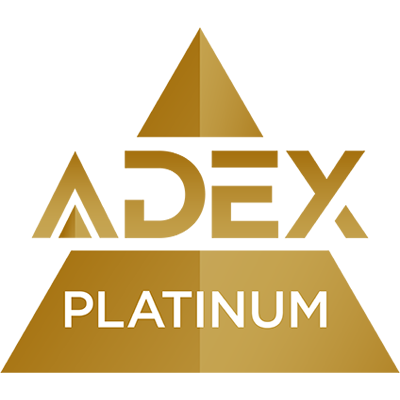 2016
The sleek and utilitarian Brooklyn AC Task Light creates a new standard for hospitality interiors. Its minimalist form incorporates innovative LED light panel technology to cast energy-efficient, warm, white light. Featuring two international power outlets and two USB ports in its base, the Brooklyn AC can charge up to four devices at once and is designed for global travelers' convenience. The touch-activated Brooklyn AC has three brightness levels (450, 200, 20 lumens) that transform the Brooklyn AC from a vivid workspace light to a gentle reading light. Its integrated device holder conveniently supports phones, tablets, and eReaders while they charge.
Sustainability
The LUX Brooklyn AC uses energy-efficient LEDs to reduce its energy consumption and minimize the amount of energy wasted as heat.
Behind every LUX LED Light, you'll find Mighty Bright, designers and manufacturers of portable LED lights. Since 1985, Mighty Bright has blended ease of use and affordability with impressive functionality, durability and portability. Our LED lights make reading, writing, working, and day-to-day life easier. We have taken our years of LED expertise and applied them to the LUX line to produce the most fashionable and energy-efficient LED lights for home and office on the market. And since LEDs provide thousands of hours of light, each purchase of a LUX Light is earth friendly.