The Frank Lloyd Wright Bath Collection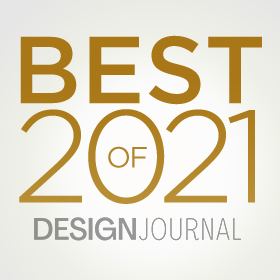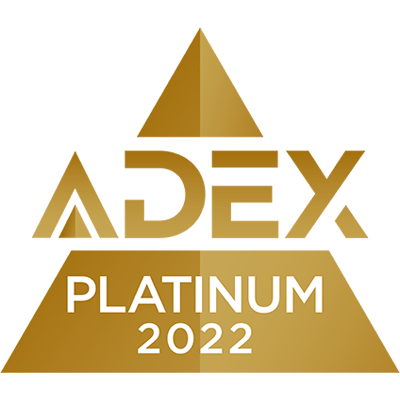 In honor of his legacy and iconic vision, the Frank Lloyd Wright® Bath Collection by Brizo® channels the unrelenting artistry and enduring influence of renowned architect Frank Lloyd Wright. Developed in collaboration with the esteemed Frank Lloyd Wright Foundation, the full bath suite evidences his revolutionary American style of architecture, beginning with the careful selection of materials down to the meticulous construction of the suite itself.
Throughout every detail, Frank Lloyd Wright's philosophy and six principles of organic architecture are reflected. The collection's Single-Handle Lavatory Faucet features a cantilevered spout and an avant-garde side stream that seems to defy gravity and dare to break with tradition. Additionally, the Frank Lloyd Wright® Single-Function Raincan Showerhead showcases the distinct rush of the Canopy Spray, which activates the built-in light by hydrogenator – inspired by the hydrogenerator built by Wright at Taliesin.
As noted by Stuart Graff, President and CEO of the Frank Lloyd Wright Foundation, "…you have a call back to the history of using a hydrogenerator and incorporating the nature of water itself as a means to generate power within this design. It operates many different levels to explore the intrinsic character of water."
Drawing its intuitive palette from the natural world, as inspired by the aesthetic of Wright's buildings and paintings, the faucet is available in six distinct finishes, including Polished Chrome, Brilliance® Polished Nickel, Brilliance® Luxe Nickel®, Brilliance® Luxe Steel®, Brilliance® Polished Nickel/Wood and Brilliance® Luxe Nickel®/Wood.
The Frank Lloyd Wright® Bath Collection by Brizo® also features tub filler configurations, including a floor mount tub filler, many with compatible accessories such as a dish, tray or wine glass holder. Additional custom shower options include Pressure Balance Valve Only Trim, TempAssure® Thermostatic Valve Only with 3-Function and 6-Function Integrated Diverter Trims, as well as Sensori® Thermostatic Valve and Volume Control Trims. A variety of coordinating accessories are also available, including 8", 18", and 24" Towel Bars, a Tissue Holder, a Universal Tank Lever, a Shelf, Drawer Knob and Pulls and a Robe Hook.
Sustainability
Frank Lloyd Wright faucets and showerheads are WaterSense®-labeled, with a max flow rate of 1.2 gpm or 1.5 gpm for faucets and 1.75 gpm for showerheads. All Brizo® products are packaged using recycled and recyclable materials.
Awards
DPHA Product of the Year: Water Delivery, Frank Lloyd Wright Single-Function Raincan Showerhead