Sonoma Series Height Adjustable Workcenters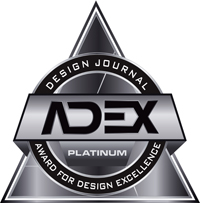 2004
Pricing
Please visit www.wrea.com or email inside_sales@wrea.com for more product and pricing information on the Sonoma Seriesâ"¢ flexible height adjustable workcenters.
Notes
WorkRite offers standard and custom high-pressure laminate worksurfaces and powder coated worksurfaces as an alternative solution. Table legs are made of extruded aluminum and available in Silver and Graphite colors. Custom worksurface shapes available up on request.
Workrite Ergonomics
Workrite Ergonomics, Inc. (http://workriteergo.com/) was founded in 1991 in Novato, CA, and is a classic entrepreneurial success story. From inception, the focus at Workrite has been to produce and sell only the highest quality ergonomic products for the office workplace. For this reason Workrite became recognized as a highly creative and innovative company, and a leader in its field. To support the demand for ongoing development, Workrite utilizes a great design, engineering, manufacturing, product management, sales and customer service staff. In 1998 Workrite introduced a line of height adjustable tables that today has grown into an extensive ergonomic office furniture offering, side-by-side with the broad line of Workrite accessory products. Our entrepreneurial spirit and focus on the rapidly growing ergonomic products niche support significant growth and success in the ergonomic office furniture and accessory marketplace.

As a manufacturer, Workrite takes care to protect the environment and the health and safety of our employees and community. We strive to develop products and processes that use recycled materials and environmentally sound manufacturing methods.

Our ergonomic products increase individual employee productivity through enhanced alertness, and improved health and comfort. This translates to greater organizational productivity through increased time on task, employee retention and reduced injury costs.