Kalamazoo Shokunin Kamado Grill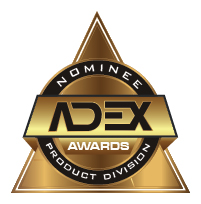 2020-21
"Every product designed and built by Kalamazoo has to deliver on two primary goals. First, it has to exceed the performance of any existing benchmarks," said Russ Faulk, chief designer and head of product. "Second, it has to be beautiful. The Shokunin resulted in a visually stunning and original product design with performance that has exceeded even our most aggressive expectations — setting a new standard for efficiency in charcoal grills."
The Shokunin fully embraces the essence of kamado-style cooking and delivers unrivaled heat consistency and impressive efficiency that both novices and experienced pitmasters will appreciate.
Versatility
It features an adjustable fire grate system that allows for fires to be built in three different positions depending on the cooking style. Place the grate in the lowest position for a gentle heat, ideal for smoking "low-and-slow" barbeque, roast to perfection with the fire in the middle position, and utilize the top position for intense searing of steaks or burgers. Or, build fires at multiple levels at the same time and take advantage of the unique shape of the Shokunin for easier multi-zone cooking. As for fuel options, both charcoal and wood can be used independently or in combination.
"This is hands down the best Kamado I have ever had the pleasure of cooking on. From the stunning looks to the surprising versatility and exacting heat control, this grill does not disappoint!"
- Charlie McKenna, Chef, restauranteur and three-time World BBQ Champion
Unique Design, Impeccable Execution
Inspired by high-end furniture, the design of the Shokunin is sleek and sophisticated in comparison to the more conventional, brightly colored ceramic style kamado grills. It is also the only kamado grill in the industry with a rectangular grilling area (432 square inches) that maximizes the available grilling surface and makes cooking with an offset fire much easier. Both its shape and stainless steel exterior also complements other outdoor kitchen elements for a more streamlined aesthetic.
The Shokunin is made from two layers of 304 grade stainless steel rather than the standard clay or ceramic materials. Replete with two inches of insulation, the Shokunin is a marvel of efficiency. You can expect five hours of cooking time per pound of charcoal when cooking at barbecue temperatures. That's 40 hours of cooking on just 8 pounds of charcoal; much more efficient than a traditional ceramic kamado grill. Heavy insulation also ensures the grill's exterior remains cool to the touch even when interior temperatures reach 600°F.
Faulk adds, "One of my favorite aspects of the Shokunin is the cross-ventilation air control. We strategically placed two opposing inlets by the fire and paired them with two opposing exhaust vents on the lid. Use all four air shutters to help draw heat and smoke from an indirect fire across your food for added depth of flavor. Details like this really transform your grilling experience."
Because Materials Matter
"We specifically chose ipe wood for the frame and handle for two reasons," explained Faulk. "It is a beautiful wood from South America, and it is extremely durable — almost twice as dense as most woods and up to five times harder." Ipe wood is also naturally resistant to rot, weather and insects. The frame is available in natural or oiled finishes, and all of the ipe wood used is Forest Stewardship Council (FSC) certified.
The Shokunin incorporates the same thoughtful engineering, quality materials and high standard of craftsmanship that the market has come to expect from Kalamazoo. It is priced at $5,995 (international prices may vary) and is available for order on kalamazoogourmet.com and through Kalamazoo Outdoor Gourmet dealer showrooms.
Notes
https://kalamazoogourmet.com/products/grills/shokunin-grill/
Kalamazoo Outdoor Gourmet
Building on more than 100 years of innovation history, Kalamazoo Outdoor Gourmet is the leading manufacturer and one-stop resource for creating the ultimate outdoor kitchen. From revolutionary hybrid grills that cook with charcoal, wood and gas, to the most powerful and energy efficient outdoor refrigeration available, Kalamazoo delivers the best outdoor cooking and entertaining equipment. Exclusively dedicated to the outdoors, Kalamazoo offers more than 75 unique components, including grills, refrigerators, freezers, wine chillers, keg tappers, weather-tight cabinets, wok cooktops, lobster boil pits, martini bars and a countertop pizza oven. Kalamazoo's experts can work with homeowners, professional designers and landscape architects to develop a freestanding outdoor kitchen or incorporate appliance and cabinet components into masonry, stucco, wood or other materials. Please visit www.KalamazooGourmet.com for more information or call 1.800.868.1699 to speak with an outdoor kitchen design expert.