Ava Bar and Counter Swivel Stools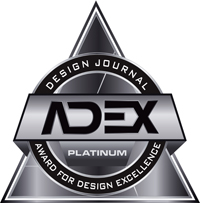 2015
Sustainability
Made from Sustainable American Solid Walnut.
Pricing
$2,200.00Retail Price
Lee Weitzman Furniture
We specialize in meeting the creative needs of designers around the world who share our dedication to creating unique and distinctive furniture. Our highly skilled furniture designers take pride in their work as they carefully craft each piece. All of our materials are specially selected for outstanding structural integrity, visual character, and overall appeal. From our production facilities to the showroom floor, each piece is scrutinized to be sure it meets our quality standards at every stage of construction.