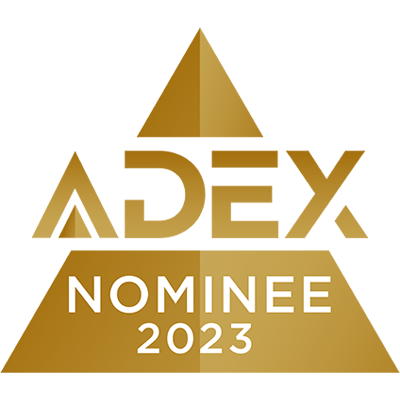 Balconista Mesa is the perfect triangular 2-top table for resort and hotel balcony space. This design wonder allows the guest to share conversation or coffee while enjoying the beautiful balcony view. The table installs on vertical rails. At 36" high it pairs perfectly with counter height stools. The Mesa utilizes an angled support bar instead of traditional table legs to provide a sturdy dining surface. Constructed from Tangent recycled product, 95% post-consumer recyclables. Utilize that gorgeous balcony space again. Sitting is believing.   
- Quality craftsmanship, made in the USA from HDPE Recycled material, Green Circle Certified, Closed Loop Production 
- Designed and built for exterior use on steel commercial vertical railing
- Easy to install, flush mounts to  .75" - 1" vertical balcony rails, custom sizing also available for wider, or narrower, balusters
- Standard colors available - Smooth Finish: Sand, Black, White, Light Gray, Gray
- Premium colors available - Woodgrains: Driftwood Gray, Brazilian Walnut
- Custom colors available, minimums and surcharge apply
- Comes with all necessary stainless steel hardware, resistant to rust and corrosion
- Included hardware fits all standard metal railings for hotels, apartments, condominiums and high-rises
- Unit weight approximately 22 lbs.
The Design Process
The founder of Balconista himself had a lovely balcony on Maui. Unfortunately the luxury seating he purchased was really patio furniture and it had a view of the balcony rails not over them and the experience was disappointing.  One day he made the first Mesa prototype out of wood and he and his wife began spending all their time on the balcony, truly enjoying the view and the experience in their outdoor living space. Balconista's founder decided that others could also benefit by the design and the company was born. Today, after securing a utility patent and several design patents, the Mesa is a wonderful choice, allowing a full service dining experience and beautiful views on even a small balcony. 
Sustainability
Made in the USA from 95% post-consumer recyclables in a Green Circle Certified, closed loop production process. 
Awards
Most Innovative Furniture Manufacturer in the USA - LUXLife magazine
Pricing
$1290-1375, depending on finish. 
It's our mission to enhance the enjoyment of the great outdoors through simple and modern additions to your balcony with furniture that has been designed to maximize space and experience. Our modern, innovative and patented designs enhance even the smallest of balcony space. Typically patio furniture is used on balconies, leaving the user sitting low, looking through the railing with a disappointing experience. Balconista Furniture has created furniture that increases the efficiency, usefulness and enjoyment of every balcony. The RailRunner line features drink rails that can be attached to standard commercial vertical railing, adjusted to any height to create a usable surface for coffee, a phone or evening cocktails. Our tables, the Mesa and RailRunner LargoPlus, designed for experiential dining for two or more at counter height seating, allowing the user to look above the railing and enjoy the view. Our products are perfect for hotels, condominiums, time shares, apartments, as well as street-side dining, restaurants and bars.