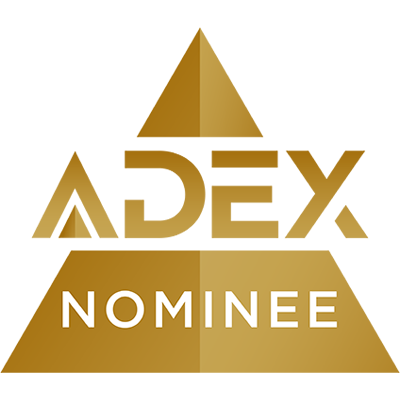 Introducing Vaask, the permanent hand sanitizing dispenser whose form is as flawless as its function. Its design invites users and complements the most sophisticated spaces. The Vaask built-in dispenser helps keep customers and staff healthier and demonstrates a facility's commitment to cleanliness.
Premium finishes: Available in custom powder coating and plated metal
Precise dispensing: Features PalmPilotⓇ hand sensor and pump control
Visual alerts: LEDs invite users and notify when sanitizer level is low
Large capacity: Can be easily refilled with any alcohol-based gel
Low maintenance: Hard-wired to AC power, requiring no batteries
Built to last: Made with cast aluminum, backed by 5-year warranty
The Design Process
It's well known that proper hand hygiene is not always practiced, even in the very places where it is most essential.
One recent study published by the University of Cambridge found just 40% of healthcare workers followed recommended hand hygiene guidelines. Even before COVID-19, hospital infections affected nearly 2 million people each year in the United States. Studies have found that those infections could have been prevented had workers adhered to safe care protocols, including proper hand hygiene.
Now that the pandemic has reinforced the need for us all to clean up our act, and given that leading researchers and practitioners have proven alcohol-based solutions are more efficient in reducing hand contamination than washing with antiseptic soap, the first place in need of reinvention is the hand sanitizer station.
Providing permanent, dependable, high-capacity dispensers is crucial to improving hand hygiene and reducing the spread of germs in facilities of any type.
Building in Hygiene
The Vaask hand sanitizing fixture is quickly becoming indispensable in spaces that seek to reassure returning customers and staff. Designed as a permanent, built-in fixture, and developed under the guidance of healthcare industry professionals, Vaask — a name inspired by the Norwegian word for 'wash' — makes hand hygiene desirable, thanks to its sleek, all-metal construction and expert engineering.
With its touchless design, Vaask features a Palm Pilot® sensor that accurately detects hands and eliminates mess. The refillable tank contains up to twice the sanitizer of typical dispensers, cutting down on maintenance. An array of easily customizable LEDs not only attract the eye, reminding people to clean their hands; they also alert personnel when levels are low.
Sustainability
At the core of Vaask's design is a belief that a product should be adaptable, repairable and waste-free. That's why Vaask comes with a five-year warranty covering all components. To that end, all parts are accessible and designed to be repairable to extend the system's life far into the future. Each high-capacity cartridge is recyclable and can be easily refilled or replaced. Vaask's system also accepts other quality gel sanitizers, as it utilizes a stepper motor dosing pump designed to adapt to the viscosity of any sanitizer.
Awards
The Vaask hand sanitizing dispenser solves a major problem, so it's hardly surprising that it has been honored with numerous awards, including the red dot, BDNY, TIME's 2021 Best Inventions, Best New Healthcare Product of the Year by the Best in Biz Awards, and two Symposium Distinction Awards at the Healthcare Facilities Symposium & Expo, which recognized Vaask as both Most Sustainable Product and Architect's Choice Product.
Pricing
Price varies based on the finish selected.
The superior solution for hand hygiene, Vaask addresses hand sanitizer's many shortcomings. Its recessed wall-mounted design establishes Vaask as a permanent fixture in spaces, symbolizing the pandemic-altered world's long-term commitment to cleanliness.You can only make one first impression, and Vaask elevates the hand sanitizer experience from tired to inspired with these premium features and benefits: Robust: All-metal construction with premium finishes including brass and brushed stainless, as well as custom powder-coat finish options. Refined formulations: Hydrating gels with modern fragrances and zero harsh chemicals. Long-lasting: Eco-friendly cartridges contain twice the sanitizer compared to typical dispensers. Flexible: Cartridges can be refilled or replaced, and the system also allows use of quality sanitizer from other suppliers. Precise: A high-tech laser range sensor tracks hands to ensure no drips or mess. Ever. Smart: Automated low-level alerts using intuitive LED displays. Guaranteed: Five-year warranty on all components American-made: Manufactured in Austin, Texas. Inspired by the Norwegian word for "wash," Vaask greets your space's visitors with a hearty "hallo." A recipient of the prestigious Red Dot product design award and honored by TIME in its 2021 Best Inventions contest, Vaask has attracted interest from architects, designers, healthcare facilities and educational institutions as they welcome back returning customers, staff and students. Plastic pump bottles were an immediate response to our need for constant cleanliness, while Vaask is the long-term solution for our changed world.