Solid wood floating shelves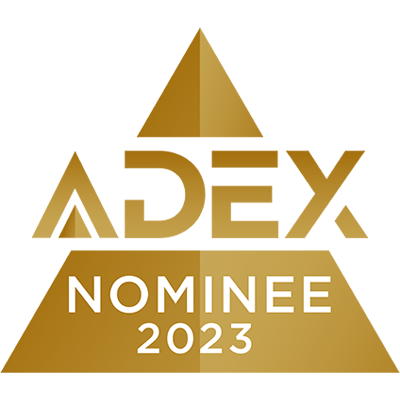 Edgewise™ floating shelves use a patented, custom-designed hanging cleat for quick, hassle-free, and dependable installation. The natural beauty of solid wood can be easily introduced with these versatile floating shelves. They are offered in a range of locally sourced North American hardwood species. Small, medium and large sizes are available. A Natural live edge or a straight edge can be selected as well.
The Design Process
The industry-standard solid wood floating shelf mounting method uses metal rods bored into the edge of solid wood shelves. This method is difficult to scale production with and requires a frustrating installation process. Leveling can be difficult as well as mounting the shelves. Misaligned or too tight-fitting holes mean an awkward and risky mounting experience for the end-user. We wanted to devise a different method of mounting that was easier to manufacture and easier to install. Our designers and shop team used a traditional cleat as our starting point. Through multiple iterations, we came up with a patented aluminum cleat extrusion that fits into a corresponding angled route on the back edge of the shelf. This was found to be a scalable manufacturing solution and provided a quick and easy installation method as well. The final install can be accomplished in minutes.
Pricing
The standard shelves range between $100 and $300 depending on size and species.
Created Hardwood Ltd is, first and foremost, a furniture and accessories company whose primary raw materials are solid slabs of wood. In every case, the character of each slab determines its use. Its shape, size, color, texture and condition all influence its contribution to the overall piece. The edge of the wood plays an integral role in Created furniture. A natural, or "live" edge of the slab, is often kept intact, but only when it serves the overall design. It's never forced in order to capitalize on a trend or to patronize popularity at the expense of good taste. Often the sharp contrast of clean, straight edge accentuates the character and movement of the grain so the live edge is removed. The goal of every Created piece is a singular, clear statement, which focuses on the pure, uninterrupted beauty of the slab of wood. We are stewards of nature's gifts rather than artists showcasing our craft. To that end, complicated woodworking techniques and finishes are eschewed for simplicity of form using exceptional materials. Quality craftmanship, though essential and always present, is a subtle afterthought rather than a glaring feature. Restraint often trumps assertion of style and design. Our hardware is designed to complement the featured natural material in each piece, supporting the single statement rather than adding to it. Core design principles are always observed; balance, cleanliness, elegance— none are compromised, all working in harmony to achieve the goal. Created Hardwood strives to innovate rather than imitate. We are one of many solid wood furniture companies and set ourselves apart from the crowd with uncompromising attention to detail, strong designs, and outstanding quality. Sometimes risks are taken to create unique pieces, but only when appropriate and never for originality's sake.