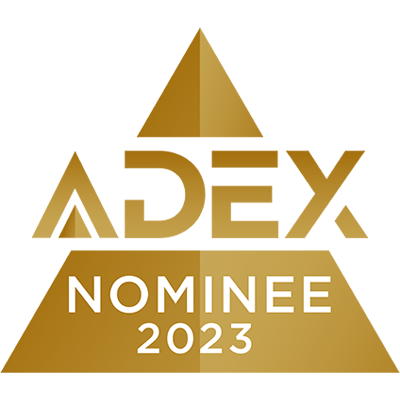 For more than 100 years, Wilson has been at the heart of sport -- delivering innovative pieces of equipment that allow athletes to play at the highest level. That very sentiment is celebrated with the opening of Wilson's New York City Flagship store, the first of its kind.
This expansive 6,400-square-foot retail/event space is located at 594 Broadway in SoHo, standing out in the heart of one of the city's premier shopping districts. 
Beyond those iconic products, you'll find the newly launch sportwear lines for men and women. An assortment that is as stylish as SoHo made with unparalleled quality and detailing.
Having partnered with the Wilson team on its first-ever brick and mortar store in its hometown of Chicago in July 2021, as well as the iconic NYC Pop-Up Museum and Retail Experience in September 2021 tied into the 2021 US Tennis Open, we were eager to continue our partnership with the Wilson creative team to collaboratively create an immersive retail and event space unlike anything before.
This is brought to life most dramatically through the introduction of the Thomas E. Wilson Park, a three-story indoor atrium named after the brands founder. A space that provides fans and athletes alike to play and put Wilson gear to the test. The Park is a place for tennis gamers to try out the latest racquets against a hitting wall adorned with a Wilson-branded mural created by local graffiti artist Greg Lamarche. Or play a game of three-on-three basketball on the half-court. Maybe target practice for football and baseball. Test out Pro Staff clubs. It is the quintessential playground for kids of all ages.
At its core, The Wilson Flagship was designed to deliver a premier experience worthy of Wilson's devoted fanbase. A place to discover, explore, engage, and immerse in their unparalleled heritage. 
The Design Process
The existing space offered our design team a blank canvas to bring Wilson's vision to life through architecture, interior layout, and environmental graphics, while still preserving the spaces unique aspects, transforming the store into a tangible expression of Wilson's heritage and future.
It reimagines the traditional sports store -- one that celebrates play and offers a curated assortment of best-in-class equipment and sportswear across a variety of sports. Shop the Official Basketballs of the NBA, WNBA and March Madness – as well as the Duke, the Official Ball of the NFL. To feature the leading ball glove brand in the world the store offers a vast selection of mitts highlighted in the glove atelier, where visitors can customize gloves to their unique look and specifications. Explore other legendary products throughout the store. Discover hard-to-find exclusives that can't be purchased elsewhere; pro-level tennis rackets, game-changing golf irons, and so much more.
Creative. Connected. Curious. We are a design collaborative; inspired through partnership, thoughtfully creative, inherently curious and driven to fulfill our clients' needs.
Our approach to design is empowering and ego-free, forming proactive partnerships with our clients and project teams to create a shared sense of ownership throughout the entire creative process.
We design for our clients' clients, the people whose lives and experiences are enhanced by our work. We challenge ourselves to focus first on understanding the end user - the customers, students, employees, visitors, residents - while delivering on our clients' vision and return on investment.
Services include Architecture, Interior Design, Branding, Graphic Design, Strategy. Visual Merchandising, Program Management, Sustainability Consulting, Placemaking, and Event Design + Activation.
Markets include Retail, Restaurant, Workplace, Commercial, Multi-Family Residential, Academic, Cultural, Hospitality, Healthcare, and Pop-Up + Temporary Experiences.
For more information on Bergmeyer please visit www.bergmeyer.com or call 617-542-1025 (BOS) 213-337-1090 (LA)