Fusiomesh NG System: The Campus Melaten Project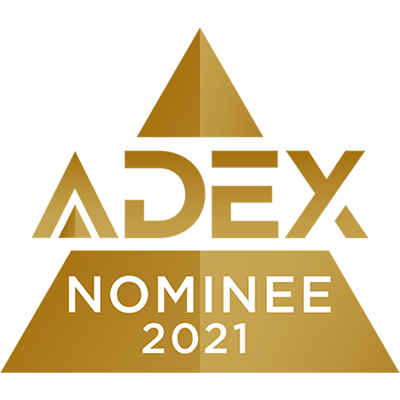 For the team of architects, there were several reasons to go with GKD's OMEGA 1520 woven stainless steel mesh. The metallic facades help underline the building's high-tech aspirations, giving it an appropriately contemporary face. Interacting with additional glass facades, the woven metal mesh also helps facilitate communication with the building's interior and exterior. Two of the new building's facades are comprised of more than 20,000 square feet of GKD's OMEGA 1520 metal mesh. The facades don the lateral sides of the building and are spanned by a shimmering skin made of metallic mesh,creating a highly aesthetic surface. In total, the facades are comprised of 12 panels of OMEGA 1520 stainless steel mesh, each measuring nearly 97 x 18 feet. In addition to manufacturing and assembling the metal mesh for the facades, GKD also took care of installation for the project. In line with the patented Fusiomesh NG system, the upper and lower edge of the stainless steel mesh is embedded in a special adhesive between two flat profiles, and thereby bonded. To reduce horizontal movement, seven stainless steel tubes run horizontally behind the mesh as intermediate attachment levels. The mesh is then attached to these tubes from the outside wire clamps that are invisible once fitted.
Sustainability
See Description
Notes
a cultural hub in the suburbs: the Campus Melaten project, which is part of the RWTH Aachen Campus in Germany. What is RWTH Aachen Campus? It is the physical "campus" that helps to make RWTH's research expertise more visible by creating a network of science and business projects conducted by a group of international experts. The long-lived research areas are represented by clusters, which are then divided into centers such as the Campus Melaten, in which interdisciplinary teams of scientists and industry consortia work together on special questions about the future with visionary solutions. sop architects designed a cube, which, thanks to its fully glazed upper façades, has the appearance of a gigantic gateway to the campus.
In 1925, a group of innovative German engineers created what would later become the most advanced technical weaving mill of metal fabrics for filtration and industrial use. As the company grew, the world's most functional and visually engaging material architects and designers would ever have the opportunity to specify evolved -- metal fabric. To this day, GKD continues to revolutionize how architectural structures are enhanced aesthetically, augmented functionally and optimized economically.
Our industry expertise and involvement extends to the many associations and groups we serve.
Sustainability
At GKD, we are committed to the environment and good stewardship. Our sustainability efforts our evident in that the stainless steel we use contains post-industrial and post-consumer content; our metal fabrics can be re-used; and metal fabric contributes to LEED points under the Energy and Atmosphere, Material and Resources, Indoor Environmental Quality, Innovation and Design and Site Selection categories.
Manufacturing
GKD Metal Fabrics is headquartered in Cambridge, Maryland, USA, in an award-winning structure designed by renowned French architect Dominique Perrault and Baltimore-based Ziger / Snead Architects. The building functions as both center of operations and manufacturing facility while showcasing a host of GKD metal fabric innovations. Our second facility lies directly across the street and houses our filtration and process conveying business units. We are an ISO certified facility.
ISO 9001 : Certificate registration no. 311312 QM08
Sales
GKDMETALFABRICS. maintains a team of technical consultants here at our Maryland headquarters. This team is supported by a nationwide network of professional representative organizations. click here
Service
Installation, warranty and maintenance services are ongoing. We service North America from our Maryland facility. We are available at all times to respond to service needs. We additionally employ services metal working and trades craftsmen throughout the USA.