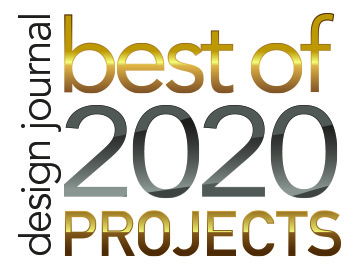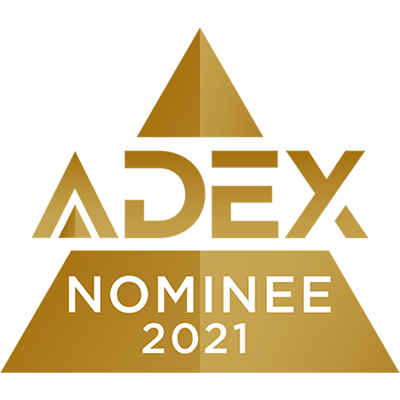 Ketra, the lighting manufacturer known for the highest quality of light and most accurate Natural Light, has illuminated corporate spaces for Google, Pinterest, BuzzFeed and more. After 10 years of experience, the company unveiled its new office, Ketra HQ. The new HQ exemplifies the HXL approach of Ketra's parent company, Lutron: a holistic, Human Centric Lighting approach that uses lighting to elevate the employee experience. A dynamic space to build the future of the brand, Ketra HQ leverages lighting innovation to amplify natural light, create personalized workspaces, maximize open floor plans, establish multi-functional spaces and guide & inspire with light. The Ketra HQ vision: The Ketra HQ design team based their efforts on the following brief - with the ultimate aim of building a space that embodied and enabled the best of Ketra. A space to build the future of Ketra -- where Ketra can innovate, build and test new products, and demonstrate those products to the design community. A dynamic environment – constantly changing not just due to time of day, but also to suit employee preferences and mood. A space that reflects Ketra culture - Merging advanced technology with artistic elegance to reflect the mix of tech, design and art intrinsic to the Ketra and broader Austin culture. Amplify Natural Light: Natural light was the top request from all Ketra departments, and is provided through Ketra's Natural Light setting. By recreating the color temperature and intensity of the sun, Ketra makes any space feel bathed in sunlight - amplifying light from the windows or bringing light into darker spaces to ensure access for all employees. Create Personalized Workspaces: Employees can shift lighting to suit their needs, whether at their desk, in a conference room or an event space i.e. using bright white light for focused work or warm light to provide ambiance for a presentation. Maximize Open Floor Plans: Ketra uses light as an integrator and mediator of spaces by creating distinct zones or "rooms" within the open office layout. Layers and zones of light divide areas for fluid yet functional spaces. Establish Multi-Functional Spaces: Ketra HQ taps into the growing trend of multi-purpose spaces with custom scenes and layered lighting, with the capacity to create different environments within a space. Ketra can transform a brightly lit office into a warm cocktail environment – or an art gallery with a warm, inviting atmosphere and bright, focused art displays. Guide & Inspire with Light: Light guides the experience within Ketra HQ - whether using colored lights to designate vacant conference rooms; creating moods through lighting conditions or inspiring employees through dramatic design elements, like Ketra's nearly 500 bulb stairway installation. Incorporate local flair: Embracing its Austin roots, Ketra commissioned local graffiti artist Aaron Darling for murals in Ketra HQ, which depict Austin culture, celebrating the city Ketra calls home. Provide a resource for the local design community: Located within Ketra HQ, the Ketra Collaboration Studio will serve as a space and resource for the local design community and customers. The multi-functional area is a quarter of Ketra HQ's total square footage and serves as a "work cafe" by day, where people can come learn about Ketra and Lutron's offerings and plan projects. By night, the studio can easily transition to host events such as cocktail parties.
The history of light is a story of innovation. From the very beginning, harnessing light's power has been one of humanity's goals of invention: extending the day with firelight and eventually, bringing electricity indoors. Though lighting's always been with us, its true power is just now starting to be realized: light can affect our moods, improve our mindset, and transform a space into somewhere we love to be.

Enter Ketra, the next step in light's evolution that brings back the awe-inspiring possibilities of natural light--and beyond. Ketra's light recreates the magic of a sunrise, the warm glow of a campfire, or the soft beam of the moon. As a leader disrupting an entire industry, Ketra was acquired by Lutron Electronics in 2018, creating the complete package: beautiful light, intelligent shades, and powerful controls, all working together. We leverage the latest IoT, artificial intelligence, and semiconductor innovations to transform your home, office, and an entire industry so we make your everyday moments better.