Dual15KL B with 800 Racks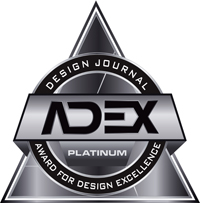 2020
Choose from a variety of different rack module configurations that best suits your needs (models below)...
800 Rack Modules gives you 8 RU spaces on each side and a slanted back to reduce monitor reflection in your critical listening environment.
Integrated Rack Modules
8 RU Space Each
Steel Leg Assemblies
Lowered Rear Monitor Platform
Accommodates most 88 key Keyboards
Length:108"
Depth: 50"
Height to Armrest: 29.25"
Free Cont. US FedEx Ground Shipping
Made in the U.S.A.
Accessorize Your Dual15KL HERE
Ships in 3-5 business days.
Shown with Spire Rack-n-Roll L10's and MPX Shelf Accessory - available separately.
Pricing
Black Trim | $2,849.99
SKU: D15KL-DR800-B-B

Mahogany Trim | $3,198.99
SKU: D15KL-DR800-B-M
Argosy Console, Inc.
Argosy Console, Inc. engages in the research, design, manufacture and sales of technical furniture products in the U.S. and internationally.

Its Studio Furniture line offers model-specific console enclosures for a variety of table top mixers and control surfaces used in the studio control room environment. Argosy owns utility and design patents for its console enclosure design and expandability features. The company has expanded its studio furniture line to include universal workstations, and solutions for video editing equipment, stand alone rack enclosures for ancillary gear, speaker stands, monitor arms all in a variety of finishes and materials including melamine, hardwood, steel, and powder coated finishes.

The company sells its products through two primary channels, including independent Value Added Resellers (VAR's), and Factory Direct to end-users and governmental units. Argosy was founded in 1994. The company is headquartered in Eldon, Missouri.