Metroflor DÉJÀ New Flooring With Attraxion Magentic Attachment Technology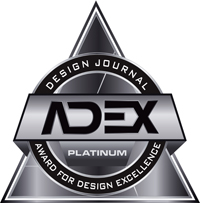 2020
The Attraxion underlayment adheres to an integrated ferrite (iron) film which is laminated to the bottom of Déjà New products. By merely rolling out the underlayment over any smooth, clean and dry subfloor, the flooring can be installed over it quicker and more easily than any other method – usually twice as fast as dryback/gluedown formats. The technology eliminates adhesive-related VOC's and reduces labor and removal costs. It also solves other key flooring concerns including the need for a moisture barrier and a crack isolation membrane, and reduces the labor skillset required and opportunity for error.
Especially in commercial environments, the Attraxion method of installation results in quantified time and labor savings and minimal shuttering of businesses. While a typical tear-out/remodel for a commercial installation (e.g. restaurant, hospitality, retail, multi-family), based on 10,000 sq. ft., requires a 10- to 12-day cycle, installing Déjà New with Attraxion typically takes just several days.
With Attraxion, innovative layouts such as herringbone, alternating colors and borders are easier and faster to install than ever before. Déjà New with Attraxion will feature the following planks and tiles:
San Marcos Oak – 5 SKUs
9" x 60", 20 mil wear layer, 2.5 mm gauge
In-Register embossing, micro-bevel edge
San Marcos Oak is a refined, quieter oak, with fewer knots and an elegant, natural flow of the wood grain in tones of grey and greige.
Coastal Oak – 3 SKUs
7" x 48", 20 mil wear layer, 2.5 mm gauge
Sawcut embossing, micro-bevel edge
The classic answer to a palette wood grain, Coastal Oak's exquisite colors, high contrast and rich, bold detail are ideal for the entire commercial spectrum, especially Retail and Hospitality.
Smooth Concrete – 2 SKUs
24" x 24", 20 mil wear layer, 2.5 mm gauge
Rough Concrete embossing, micro-bevel edge
Concrete remains a classic look in today's building materials. Smooth Concrete offers natural colors that work with most carpet and tile collections.
For more information, visit Metroflorusa.com
Sustainability
Déjà New with Attraxion carries Declare℠ labels and Health Product Declarations® (HPD), which are used to disclose and screen product ingredients. All Metroflor luxury vinyl flooring products are FloorScore® certified.