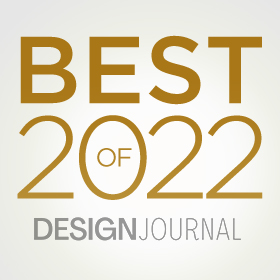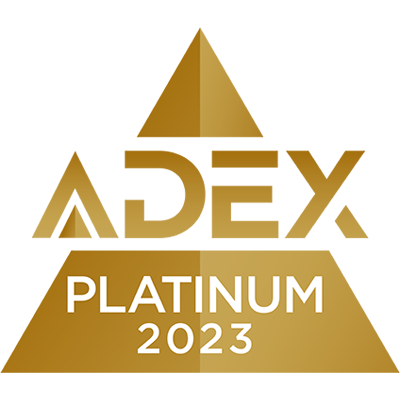 The latest visuals to be added to the Opus 20mil gluedown luxury vinyl flooring range include designs and colorways based on natural pigments with a textile base, classic terrazzo and stucco, and stenciled and abstract visuals on a natural stone base. All can be integrated with existing Opus products for seemingly endless zoning, wayfinding and pattern possibilities.
The Design Process
Visuals were developed in-house by our global product team and are exclusive to Karndean Designflooring.

Adriatic Terrazzo: Our terrazzo explores the impact of larger marble chips, inspired by the original product from the Adriatic, and uses differing color combinations to create a new modern classic. Available in 18" x 18" tiles.

Natural Pigments: Our selection of natural pigments introduces a series of muted color tones to the Opus range. This subtle, textured visual comes from multiple layers of fine cloth strands fused together to create a tight woven effect. It is intentionally non-directional to allow broad area use. The final colors were created via a monochromatic build of tones that have immense design potential. Available in 18" x 36" tiles, with select pigments also available in 36" x 6" planks.

Venetian Stucco: Used during Roman times to imitate natural stone, Venetian plaster was rediscovered during the Italian Renaissance and quickly became a highly desirable look. Inspired by this worn stucco effect, our team created a design featuring fine hexagonal markings, representative of the surface to which the plaster was applied, resulting in an intriguing weathered visual. Available in 18" x 36" tiles.

Piazza: Inspired by a trip to Italy, our designers combined two sensory concepts to create this striking design - the busy vibrancy of an Italian piazza and the visual beauty of abstract fine art. The result is a collage of color and texture that brings impact to the floor at your feet. Install across the whole space to make a statement or mix with cleaner stone designs to create areas of interest. Available in 18" x 36" tiles.
Sustainability
Opus products meet the following criteria:

• Can help projects earn LEED v4.1 points by virtue or product-specific Environmental Product Declarations (EPDs)
• FloorScore® certified as low-VOC
• Free from the addition of heavy metals, BPA, formaldehyde and ortho-phthalates
• None of our products contain raw materials that are reprotoxic, endocrine disrupting or carcinogenic; our products comply with California's Proposition 65 and do not require warning labels
• Low Volatile Organic Compounds (VOC) FloorScore® Indoor Air Quality certification, meeting Leadership in Energy and Environmental Design (LEED) Credit 4.3 and CAL 01350
• Through our FloorScore® certification, these products can contribute towards WELL v2 projects
• Certified to NSF/ANSI 332, the foremost US standard by which to evaluate and certify the sustainability of resilient floor coverings across the entire product life cycle, including both environmental and social aspects of the production and use of LVT

BIM Objects are available through ARCAT and the Karndean Commercial website.
Awards
Currently entered in Architect Record's Best of Year awards program.
Karndean Designflooring is a global leader in flooring design with operations in the USA, UK, Australia, New Zealand and Canada. By offering a wide range of colors, textures and finishes, our products allow you to create looks that are unique to homes and commercial applications and are guaranteed to last. With a passion for creating floors which are both stylish and practical, we're here to help customers find the right floor for their space, needs and unique style. For more information, visit www.karndeancommercial.com.