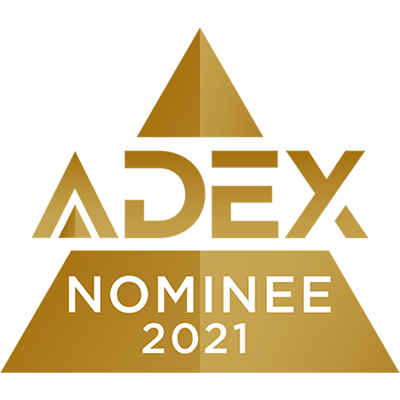 Futuristic and bold, this 2,650 square foot Zen Modern residence is the perfect balance between the idealist and the pragmatic. A juxtaposition of simple geometries organizes the architectural composition. At first glance, this sharp-edged structure strikes the observer as defiant. But another more dominating and lasting impression surfaces when the three subtly simplistic volumes are experienced in harmony. It is precise and orderly as fluid or as sharp as the mood of the beholder. Feng Shui methodologies accentuate harmony in the visual protecting entry screen that sits atop the concrete landscape wall and the home's natural ventilation system that expels hot air through the stair tower's skylight, doubling as a west-facing wind catch.The architect converted the 1,650 sf traditional home by adding a second level master suite and a children's bedroom and reconfiguring the ground floor.A floor-to-ceiling corner window provides light to the master bedroom, an asymmetric perforation to the otherwise monolithic cantilevered black box. It's 8'-0" wide overhang makes possible an eye-catching exterior entry and. Recessed lighting and drapery pockets within the structure prevent visual distraction while providing a balance of illumination and privacy to the homeowner. The 10" thick board-formed concrete entry wall and the custom-designed horizontal raked stucco further enhance the facade by contrasting smooth and rough textures. Finally, 1/4" thick corten steel plates support landscape berms in the front yard serving both practical purposes as well as fluidity between earth elements that beautify the visual experience.
Sustainability
1/4" thick Cor-ten steel plates support the landscape berms in the front yard and provide connections to earth elements

High efficacy lighting reduces energy usage

Consolidating openings, structure efficiency

ABOUT
With an advanced knowledge of the building process and encyclopedic familiarity with materials, we blend the expertise of architects, builders, and custom fabricators to create understated and harmonious spaces.
DISCUSS
We meet with our clients to determine the problem before we create solutions
DESIGN
We work through a rigorous and detailed design process to achieve a sense of harmony and simplicity.
BUILD
We build our projects to ensure that the result matches our client's expectations.