GKD Metal Fabric: The Campus Melaten Project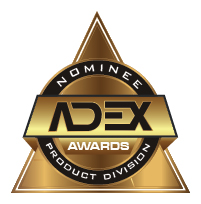 2020-21
Two of the new building's facades are comprised of more than 20,000 square feet of GKD's OMEGA 1520 metal mesh. The facades don the lateral sides of the building and are spanned by a shimmering skin made of metallic mesh,creating a highly aesthetic surface. In total, the facades are comprised of 12 panels of OMEGA 1520 stainless steel mesh, each measuring nearly 97 x 18 feet.
In addition to manufacturing and assembling the metal mesh for the facades, GKD also took care of installation for the project. In line with the patented Fusiomesh NG system, the upper and lower edge of the stainless steel mesh is embedded in a special adhesive between two flat profiles, and thereby bonded. To reduce horizontal movement, seven stainless steel tubes run horizontally behind the mesh as intermediate attachment levels. The mesh is then attached to these tubes from the outside wire clamps that are invisible once fitted.
Sustainability
See Description
Notes
a cultural hub in the suburbs: the Campus Melaten project, which is part of the RWTH Aachen Campus in Germany. What is RWTH Aachen Campus? It is the physical "campus" that helps to make RWTH's research expertise more visible by creating a network of science and business projects conducted by a group of international experts. The long-lived research areas are represented by clusters, which are then divided into centers such as the Campus Melaten, in which interdisciplinary teams of scientists and industry consortia work together on special questions about the future with visionary solutions. sop architects designed a cube, which, thanks to its fully glazed upper façades, has the appearance of a gigantic gateway to the campus.