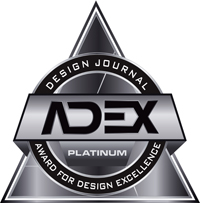 2019
WaterTherapy | Much more than a traditional hand shower. WaterCandy, can also be used for massaging the body as well as its normal function.
Thanks to the handy strap on the back you can easily hold the shower and enjoy the benefits of the massage. Like an ideal extension of your hand, the water is free to dance in space, to follow the body and choose its distance, or completely cancel it with nozzles directly on the skin. Its small handy shape allows WaterCandy to exploit the hydrotherapeutic properties of water for anti-stress relaxation; at the same time it stimulates an awakening of vital energies, thanks to jets of different intensity and flow that can be adjusted according to your needs.
WaterStar | A unique product, with unexpected aesthetics. Ironic and minimalistic, WaterCandy is an appealing object that is amazingly easy to use and comfortable to hold. With a touch of contemporary design, this new hand shower becomes the undisputed star of any bathroom.
Water-à-porter | Extremely easy to install, WaterCandy has been designed with a coordinated duplex shower support or to adapt to any existing system thanks to its universal plug & play adapter. Soft silicone nozzles help to prevent the formation of limescale.
WaterDesign | WaterCandy is a highly innovative product, the result of the constant research carried out by Zucchetti, always an attentive interpreter of contemporary living and numerous variations in the wellness sector. The hand shower designed by Ludovica+Roberto Palomba is of an unprecedented type. The evolution of the project does not start with the conventional idea of a hand shower, but from a much wider vision of its use. Round, and ergonomic, with a sensual feel, WaterCandy is designed by the hand that holds it, becoming its natural extension to fulfil the desires of the user.
Which WaterCandy are you? | WaterCandy is designed around a conceptual matrix that aims to reinvent daily rituals linked to water, to shape a wellness that everyone can use and personalize.
Awards
Good Design Award 2018
ADI Index 2018

Notes
Typology: 3-jet hand shower for body massage: pulse, rain, combined. Silicone strap for holding and pvc hose. Nozzles in soft, anti-limescale silicone. Fitted with coordinated duplex shower support or adapter for standard cones and slide bar.
Finish: chrome
Measurements: diameter 10 cm
Zucchetti Rubinetteria SPA
Zucchetti Rubinetteria: new projects for the company on its 76th anniversary

Zucchetti Rubinetteria blow out 76 candles, a significant achievement that prompts them to look at the future by thinking back on the past, remembering how much the company has been able to grow and become the major player it is today.
A solid family tradition: three generations starting from 1929, when production was just brass taps, fittings and valves. Today's taps are very different from the first products, but the guidelines that have supported the evolution have always been clear from the very beginning: an attentive and constant technological research, which has enabled cutting-edge products to be realised and the decision to aim at quality, abandoning competition on price and considering the design of the product to be the essential identifying competitive factor.

One fundamental aspect is the company's capacity for innovation and production, but also their decision to use the constant support of various external designers and architects, indeed, some of the most important in Italy, who have stimulated technological research and the updating of products with their studies and formal ideas. A patrimony of ideas that, as in other fields, has made Italian style renowned throughout the world.

Today Zucchetti Rubinetteria can rightfully be defined as an international brand, the distinctive features of which are Italian design and technological know-how.
A genuine Group, with 5 plants, in charge of different areas of production, with specific skills and expertise capable of covering all the production areas of the sector of taps and fittings and bathroom/kitchen accessories.

76 years have gone by and now more than ever the company is energetic and motivated in its continuous process of growth.