SYLVANIA SMART+ Bluetooth LED lighting products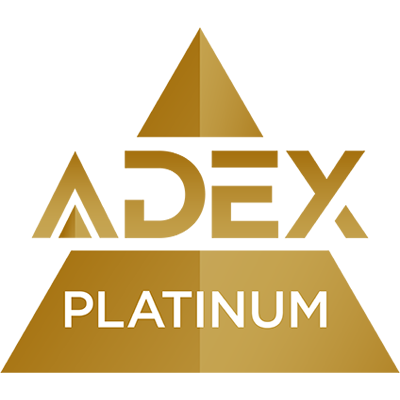 2019
LEDVANCE, the maker of SYLVANIA general lighting in the United States, is expanding its portfolio of easy-to-use SYLVANIA SMART+ Bluetooth lighting to benefit Android users in the US. Launched early 2017, the HomeKit™-enabled SYLVANIA SMART+ Full Color A19 LED light bulb was the first to be easily controlled via Siri® and the Apple® Home app without a separate hub. Now, with an Android device in the home in range, new SYLVANIA SMART+ Bluetooth LED lighting products work with the Google Assistant™ or Amazon Alexa via the new SYLVANIA Smart Home app on Google Play, providing hands-free lighting control for Android users without requiring any additional hardware. Android users can also benefit from Bluetooth mesh technology. If they have multiple SYLVANIA Bluetooth mesh devices, they can control the SYLVANIA lights in another room, on the next floor, or even outside their home thanks to the ability of mesh devices to relay commands and information between each other, effectively extending the control range of their phones. With Bluetooth mesh devices, users can also take advantage of increased reliability and scalability with a limited delay in response when controlling individual or groups of lights together.The new SYLVANIA Smart Home app available on Google Play gives Android users easy control of popular features such as turning lights on and off, grouping their lights, adjusting the brightness level, and changing colors with Full Color products. While other smart lighting products require a gateway or rely on a Wi-Fi router as a hub controlled by Siri, Alexa or the Google Assistant, SYLVANIA SMART+ Bluetooth LED lighting products eliminate the need for additional hardware and provide simplified control - nothing more, nothing less. These are perfect for high school or college students who want to personalize their bedrooms, dorms rooms or apartments, or anyone who wants to enjoy the convenience of smart lighting. Apple users can control their lights from the Apple Home app on iPhone, iPad, iPod touch® or Apple Watch®, by using Siri on any device including HomePod™, or directly from Control Center. Outside the home, a HomeKit home hub (HomePod, 4th generation Apple TV® or an iPad with the latest version of iOS) can remotely control these units and set up automations.
Pricing
Pricing ranges from around $22 to $45 depending on type.
Notes
Six SYLVANIA SMART+ Bluetooth products are available for integration with the SYLVANIA Smart Home App. They are the SYLVANIA SMART+ Bluetooth A19 Soft White, A19 Full Color, A19 Filament, BR30 Soft White, BR30 Full Color, and Indoor Full Color Flex Strip. Products are available on Amazon, select Home Depot locations and homedepot.com, Menards and menards.com, and other retailers. The SYLVANIA SMART+ Bluetooth In Wall Switch and Plug, in addition to an iOS version of the app, will come at a later date.
LEDVANCE is one of the world's leaders in general lighting for lighting professionals as well as end users, offering a broad variety of LED luminaries, advanced LED lamps, intelligent Smart Home & Smart Building solutions as well as traditional light sources.

Emerged from the general lighting business of OSRAM, the company is now owned by Chinese lighting company MLS Co., LTD.

With offices in more than 50 countries and business activities in more than 140 countries, LEDVANCE possesses an outstanding global market access built on trusted, long-standing customer relationships and a powerful distribution network. Based on our in-depth understanding of the general lighting market, trending technologies and changing needs, we support the specific and individual demands of both direct and indirect customers.