SYLVANIA ULTRA LED™ HO Reflector Lamps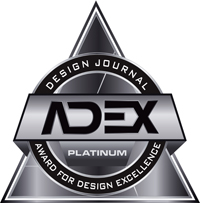 2019
ULTRA HO LED bulbous reflector lamp offer years of service and reduce
energy and maintenance costs. SYLVANIA LED lamps are environmentally preferred products. They are RoHS compliant, contain no mercury, lead or other hazardous materials. They emit no UV or IR radiation that can cause
fading and discoloration of fabric or artwork. The 80+ CRI ensures greater color definition and can be used in many applications, both homes and businesses. These lamps are offered in 2700K, 3500K and 5000K color temperatures. Typical lumens range between 525 - 1250.
Applications
— General lighting
— Recessed downlights
— Track lighting
— Wall washers
Market Segments
— Art galleries
— Hospitality
— Museums
— Offices
— Residential
— Restaurants
— Retail
Notes
Key Features & Benefits:
— Dimmable down to 10%
— Long life up to 25,000 hours (L70)
— UV and IR free
— Mercury and lead free
— RoHS compliant
— Energy savings up to 90%
LEDVANCE is one of the world's leaders in general lighting for lighting professionals as well as end users, offering a broad variety of LED luminaries, advanced LED lamps, intelligent Smart Home & Smart Building solutions as well as traditional light sources.Emerged from the general lighting business of OSRAM, the company is now owned by Chinese lighting company MLS Co., LTD. With offices in more than 50 countries and business activities in more than 140 countries, LEDVANCE possesses an outstanding global market access built on trusted, long-standing customer relationships and a powerful distribution network. Based on our in-depth understanding of the general lighting market, trending technologies and changing needs, we support the specific and individual demands of both direct and indirect customers.