SYLVANIA Area Light luminaire family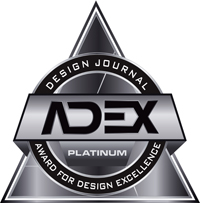 2019
All of these products qualify for DLC Premium, maximizing their rebate potential, ensuring high quality and energy efficient lighting, and offering up to 80 percent energy savings when compared with traditional technologies. The Area Light family is available in two voltage ranges UNV (120-277) and HUV (347-480) for a wide range of American and Canadian applications. Both voltage ranges are available in 70, 110, 145, and 220 watt versions, and each of these wattage offerings is further available in 4000 or 5000K. These options are exponentially increased as each version is also available in distribution types III, VI, and V.
Notes
The product line is robust, rated for IP66 and 3G in a slim modern design. The Area Light family is further supported by accessories offered through LEDVANCE including trunnions, visors, and other mounting accessories to give end user's more control of their lighting.

LEDVANCE is one of the world's leaders in general lighting for lighting professionals as well as end users, offering a broad variety of LED luminaries, advanced LED lamps, intelligent Smart Home & Smart Building solutions as well as traditional light sources.Emerged from the general lighting business of OSRAM, the company is now owned by Chinese lighting company MLS Co., LTD. With offices in more than 50 countries and business activities in more than 140 countries, LEDVANCE possesses an outstanding global market access built on trusted, long-standing customer relationships and a powerful distribution network. Based on our in-depth understanding of the general lighting market, trending technologies and changing needs, we support the specific and individual demands of both direct and indirect customers.