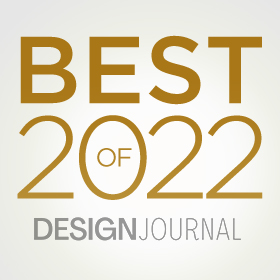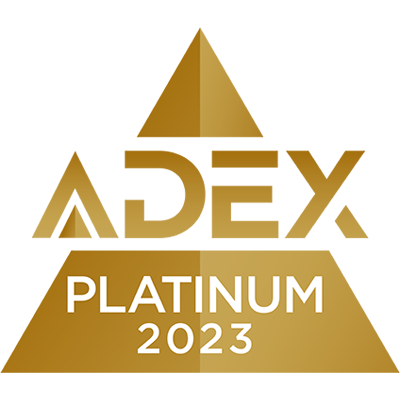 The MARIE collection is the meeting of two women, two entrepreneurs and two leading Quebec brands, a luxury house, and a high-end faucet manufacturer. For the 35th anniversary of Maison Marie Saint Pierre and BARIL, the two women have joined their respective talents in a collaboration whose motivation is to bring beauty, functionality, and well-being to everyday life. Sharing a passion for quality and unique design, the MARIE collection pushes the boundaries of creativity in faucets and water accessories.
"I am a fanatic of water in all its forms, be it the sea, a lake, a river. This resource inspires me. When BARIL asked me to design faucets, I accepted right away. I wanted to rethink what the faucets could evoke in our daily lives. The inspiration came to me when I sculpted an imperfect sphere evoking our planet in which I inserted a BARIL spout. By executing this gesture, the sphere became a podium." - Marie Saint Pierre.
The MARIE collection evokes a geodesic shape found in nature that stimulates the imagination through its purity. This pure form declined in different formats and finishes, as well as the flexibility of installation of the components, brings a notion of uniqueness that contributes to the reduction of visual noise and provides well-being and peace of mind.
"The pure forms, the slightly faded coloring and the matte/glossy finishes allow this object to be positioned in a living space like a sculpture or an art object. There is in this collection a desire to honor water, to give it a podium, referring to the fashion universe. For its part, BARIL has pushed the technicality to ensure the perfect marriage of form and function" - Marie Saint Pierre
MARIE's bespoke color palette can be adapted to each component of the collection, allowing designers and users to fully customize their faucets and easily integrate them into any project. The components can also be installed with unprecedented flexibility in terms of layout. The handles controlling water flow and temperature can be placed anywhere, whether for better ergonomics, visual intrigue, or both.

The design of this collection involved several challenges, including adapting the manufacturing processes to allow for a balance between versatile and efficient use, and a sculptural and customizable appearance. The delicate shapes of the range and the careful consideration of the different applications give this collection a sculptural look. To achieve this, the team rethought the installation processes of the system components as well as the deployment of the water pipes. The handles also had to look handcrafted while maintaining a high level of quality. Their slightly imperfect shapes led to a rethinking of the manufacturing tools and the adaptation of new machining processes to be able to repeat these details in an industrial and quality-controlled context.
The Design Process
Delicate shapes and careful thought of the range's different uses required the design team to push the envelope. For instance, to obtain their sculptural quality through discreet integration, the handles required a much smaller footprint on the counter surface, which in turn required the team to rethink the mechanical mounting of the systems components and the deployment of the water lines.
The "craftmanship" approach, with its slight imperfections, required us to rethink the manufacturing tools in order to control and repeat those details in an industrially-driven, quality controlled context. While the spherical handles had to look as if hand made, the quality had to be impeccable and required the adaptation of new small machining processes. As well, the sheer size of some spherical canopies for the faucets as well as the shower head had the design and manufacturing team work together on sheet metal deformation and assembly methods that were new to both groups. 
Most of the design challenge implications resided in the adaptation of the design approach, finding a balance between seamless versatile uses and the embodiment of a customizable yet minimal sculptural piece.
Sustainability
Careful consideration has been given to the different users throughout the product's life cycle steps, whether it's during installation, usage or maintenance. The new special finishes and customization options quickly made the total quantity of SKUs multiply, and in order to further limit the amount of parts to be created some thought has been given to the reuse of some existing, but proprietary components, in a platform approach. For instance, a preassembled water valve with diverter and elbow supply were required and needed to be self-contained to simplify handling and speed up installation. Instead of developing entirely new parts for the in-wall side it was decided to adapt our existing parts but developing new fool-proof connections between them, and protecting them in a specially made enclosure, therefore reducing the required new part quantity for the water valve assembly to one box. 
Made from solid brass with a thicker-than-average wall and using high-end parts such as a German-made ceramic disk cartridges, the MARIE faucets were designed to withstand time. Assembled in Canada, the MARIE collection offers 3 ecological options for faucets (flow reduction down to 0.5 gpm, 1.0 gpm or 1.2 gpm) and 1 green option for showerheads (1.75 gpm) to help our consumers to get LEED certification for their project and reduce our overall water consumption.   Products of this collection also comply or surpass every North American regulation.
Awards
AZ AWARDS 2022 - Category Design: Architectural Products
Award of Merit & People's Choice
Grands Prix du Design Edition 15
Category Industrial Design: Bathroom
Gold Certification
Pricing
List prices vary from Can$750 to Can$2495 depending on model and finish. 
A leader in the design and manufacture of exceptional residential faucets for 35 years, BARIL is a family-owned North American business led by Marie-Eve Baril, a visionary second-generation entrepreneur. BARIL offers high-end products that combine performance and elegance. Our products, imagined by our Montreal-based designers, are designed for everyday life and created to last forever. Investing in a BARIL faucet means offering yourself beauty and peace of mind. Flawless design, impeccable finishes and superior functionality; our faucets are as pleasant to look at as they are to use. *Robinetier: (From French) Master craftsman in the art of faucet making.