Human Touch® Novo XT Massage Chair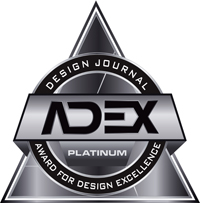 2018
- 36 Auto-Wellness Programs, including full-body immersion, rocking motion, and an effective collection of therapeutic relaxation and recovery programs.
- Zero-Gravity Massage. Ergonomic zero-gravity seating provides extra relief of back pain and reduced pressure on the vertebrae, allowing your large muscles to completely relax for a restorative massage.
- L-track that covers up to 60% more of the back than conventional chairs, extending high performance coverage from your neck and shoulders all the way down to your thighs.
- Extending Foot-and-Calf Massage with adjustable intensity for calves and feet, and under-foot reflexology roller massage.
- Full Body Stretch to stretch the spine and increase blood flow to the vertebrae and discs, effectively rejuvenating the lower back.
- Cloud Touch Acupressure. Strategically placed targeted aircells apply to pressure to key healing points and manipulate your body to stretch muscles.
- Lumbar Heat. Using Human Touch Air Technology, heat flows continually to target the lumbar area, gently soothing tight muscles and relieving pain.
- Wall-Hugging recline that requires only a 5" clearance from the wall.
Bluetooth Speakers to enhance the relaxation of your massage with the sounds of your favorite music.
Awards
2017 PLatinum Adex
Pricing
Approximate retail price: $7,999
Notes
Notes
Available in Black, Brown, Cream, Red and Gray SofHyde Upholstery
For over 40 years, Human Touch has constructed the wellness landscape, building a rich portfolio of high-performance massage chairs, ergonomic zero gravity recliners, and targeted massage products that rejuvenate the mind and body – no matter where the day may take you.Taking a unique approach to design, Human Touch utilizes the top engineering minds, medical practitioners, world-class athletes, and award-winning design teams to carefully craft groundbreaking products that not only alleviate pain and decrease stress on a daily basis, but also offer an aesthetic appeal that captivates the eye and enhances any space.