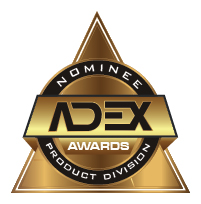 2017-18


SUNO's features include:

A high spout which gives the user more space to work in the sink;
A jetclean faceplate, which prevents the build-up of limescale on the spray head of your kitchen faucet, making cleaning a breeze. When water is flowing, the cone-shaped holes on the faceplate expand, dislodging any limescale deposits. The holes return to their normal size once the water is turned off;
A "turn and clean" feature, which easily cleans any limescale buildup;
A "control with contact" feature that ensures the pull out spray becomes warm but never hot to the touch;
Special positioning pins that ensure the spray head is always in the right position on the spout; and
Jet types - allowing the user to switch from a full Neoperl® spray to a fine needle spray with the touch of one button.
Sustainability
All faucets are cUPC certified.
Pricing
SUNO Pull-Out
$515 (Chrome) / $615 (Splendure Stainless)

SUNO 'Tall" Pull-Out
$545 (Chrome) /$685 Splendure Stainless)

SUNO Bar
$395 (Chrome) /$475 (Splendure Stainless)