Maxidesk 48" Productivity Workspace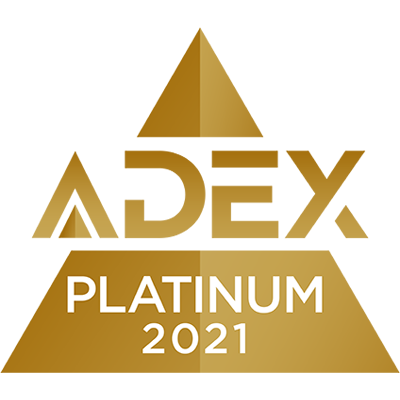 MAXi Productivity Workspace: sit or stand. Use the technology you desire and have your office suite perform for you with comfort you control. MAXiDESK™ 48" is available on its own as a sit-stand workstation or bundled with Humanscale® monitor supports and CPU Holder. It comes standard with a a wireless/USB charging pop-up that will keep your smartphone and other devices ready for action. MAXiDESK™ 48 top permits easy location and movement within a cubical space, converted workspace, or home office. It pairs nicely with the SMARTdesks® SHO-G™ screen for acoustical privacy or temporary room division into discrete (and discreet) workspaces. The height adjustment is intuitive to use, with simple up and down controls. Set your perfect comfort height within a range of 28 to 47 inches. The motorized leg system is rated to 200 pounds of load, including table top. Raising and lowering speed is 1.375" per second. Legs are available in black and silver. Meets BIFMA X5.5 standard. UL 962 approved.
Sustainability
LEED Statement The SMARTdesks® organization is focused on principles of sustainability. We strive continually to use and manage natural resources responsibly, conserve energy in our daily operations and minimize material waste in the production of our products. Our policy is to divert waste from the manufacturing process such that waste is either eliminated or recycled or disposed of safely and responsibly within the scope of existing local and state requirements and recommendations. We are dedicated to assisting our customers in meeting the goals of sustainable-design projects and those adhering to LEED certification guidelines. American Steel or Metal and Sheet components used in all FlipIT Products and accessories have 40% recycled content. Primary materials used in the manufacture of SMARTdesks® products include particleboard (PB) and medium density fiberboard (MDF), which are manufactured to strict quality control standards with recycled and recovered wood fiber. These products may contribute towards specific credits under the US Green Building Council (USGBC) Leadership in Energy & Environmental Design (LEED) criteria. The following credits are recognized under the LEED Green Building Rating System for New Construction & Major Renovations, Version 2.2, October, 2005 • Materials & Resources, Recycled Content, Credits 4.1 and 4.2. All PB/MDF products are manufactured from 100% recycled and/or recovered fiber. • Materials & Resources, Regional Materials, Credits 5.1 and 5.2. PB/MDF products are manufactured in eight locations in North America: New Brunswick and Ontario, Canada; Oregon, Arkansas, Louisiana, and South Carolina, USA. Nearly all of the wood fiber used is recycled or recovered from within a 100 mile radius of the manufacturing facilities. These facilities are within 500 miles of a significant portion of the US population. • Materials & Resources, Certified Wood, Credit 7 Forest Stewardship Council (FSC) Certified (SW-COC-000444) particleboard and MDF products are used. The FSC standards represent the world's strongest system for guiding forest management toward sustainable outcomes. Like the forestry profession itself, the FSC system includes stakeholders with a diverse array of perspectives on what represents a well-managed and sustainable forest. While the discussion continues, the FSC standards for forest management have now been applied in over 57 countries around the world. • Indoor Environmental Quality, Low-Emitting Materials: Composite Wood, Credit 4.4. IEQ Credit 4.4 requires "no added urea-formaldehyde resin". Most PB/MDF products are manufactured with urea-formaldehyde resin that meets the formaldehyde emission requirements of the American National Standards Institute. However, VESTA and VESTA FR Particleboard, MDF and VESTA TFM panels (thermally-fused melamine) have no ureaformaldehyde resin added during the manufacturing process and are currently the only products capable of gaining this credit. Please specify Vesta materials are required to gain credit 4.4 Additionally, our PB meets the emission requirements of the US Department of Housing and Urban Development (HUD). There are no VOC limits established for Composite Wood in the LEED Green Building Rating System. 1 Products include FR, MR, specialty grades and TFM, paint and paper overlay finished panels
Pricing
Contact for quote. Will soon be available on store.smartdesks.com for buy now.
SMARTdesks designs and builds technology furniture for each customer employing mass customization as a business model. This technique permits incremental improvements, instantly conforming to changes in technology and the ever-evolving creative process.
Collaborative learning spaces and corporate board rooms are spaces transformed, with originality in design expressed for each customer. SMARTdesks products are manufactured in the USA using Certified Green manufacturing methods and backed by a lifetime Warranty, limited to the original owner.