Phaedra Fabrics and Wallpapers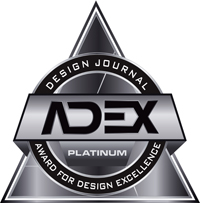 2017
Phaedra fabrics and wallcoverings reflect the edgy sophistication of the vibrant and cosmopolitan city of London, yet feature a fundamental classical influence lying deep within their soul. The mastery of colour and the artistry behind the designs elevate them to a contemporary setting.
Sustainability
Zoffany's wallpapers and printed fabrics are all manufactured in the UK in factories which operate with clear commitments and initiatives towards the care of the environment and to sustainability.
Notes
The collection comprises a quintet of books: Phaedra Fabrics and Wallcoverings are complemented
by Oberon, an assortment of ethereal and textural lightweight fabrics; Aldwych, an opulently
sumptuous velvet collection and Amoret, a sublimely decadent satin weave linen which falls into
flowing drapes.