Philips Luminous Patterns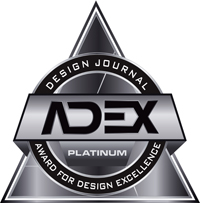 2017
• Round sparkling – a decorative optic that creates a brilliant effect
• Linear sparkling – a decorative optic that creates a brilliant effect in various lengths
• 2D graphic – custom graphic shapes can be cut into the panels, with internal backlighting
• 3D graphic – custom graphic shapes can be cut into the panels and shaped to create distinctive 3-dimensional shapes with elegant plays of light and shadow
• Brilliant graphic - sparkling LEDs create a shimmering crystalline glow that appears to move
Sustainability
Philips Luminous Patterns system is energy-efficient. Our light points consume little energy – ¼ watt per each Round sparkling light node. An entire Philips Luminous Patterns wall compares to a 60w bulb.
Pricing
Pricing naturally depends on the size of the application and would vary depending on the size, number of light points, finish options, etc. A large wall like the "Sparkling Horizon" prototype would have a customer price around $12-15k depending on options.
Signify
Philips Lighting is dedicated to enhancing life with light. We are committed to introducing transformative technologies that enhance our customers' health and well-being. Philips Lighting is leading the technology revolution with innovation across the digital lighting value chain. Our wide range of offerings, whether it be components or light sources, luminaires and controls, or total lighting solutions and services, customers can trust Philips to deliver innovation that is as impactful as it is progressive.