Ziva Luxury Tub by Americh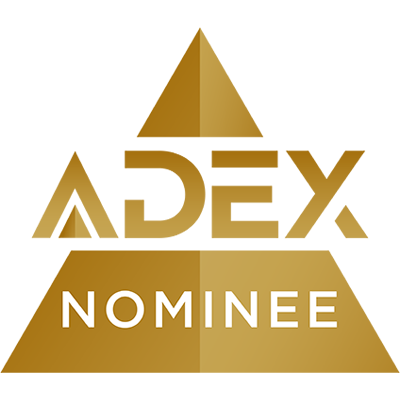 From Chromatherapy lighting to Vibro Sonic Massage and an iBath Sound System this deck mounted tub can be tricked out with a wide range of options that
turn bathing into a wonderful sensory experience.
North Hollywood, CA (Mar. 29, 2016) – There are bathtubs and then there are B A T H T U B S, the latter being tubs that are designed to turn a simple bath into a sensory loaded experience that is guaranteed to relax. Americh's Ziva is one such tub. When fully equipped this luxury soaking tub can turn the mundane bath into a calming experience that is truly unique.
"At first glance you might think this tub is just an attractive addition to to a stylish bathroom," said Ed Richmond, President of Americh. "But equip it with things like lighting, sound, whirlpool and a Vibro Sonic massage system and it becomes a luxurious refuge from everyday life."
The Ziva is a rectangular deck mounted tub with rounded corners. It is constructed from the finest acrylic material and is available in all of Americh's standard colors (almond, biscuit, black, bone, and white).
Customers can choose from several different preconfigured tubs starting with the Builder Series. This tub features a whirlpool system with a powerful one horsepower pump and color matched trim. There is an air switch and timer and the tub comes with the pump and controls pre-mounted. Next up is the Luxury System which adds an Americh control panel and a low water level sensor to the above design.
The Platinum Series ups the ante with the addition of rotary jets, a Syllent motor - the quietest in the industry, Chromatherapy mood lighting, metallic or color matched trim and grab bars. The Ziva is also available in the Airbath System II and III which surrounds bathers in a wonderful sea of delightful bubbles.
-more-
Americh
2-2-2-2
Any of these tubs can be customized by choosing from a long list of optional accessories including:
- Chromatherapy lighting*
- Grab bars*
- High density insulation*
- iBath sound system
- Inline heater (whirlpool only)
- Jets - additional or rotary
- Ozone system (whirlpool and/or Airbath only)
- Pillow
- Remote control
- Syllent pump
- Vibro Sonic Massage
*Standard with Platinum Series
"Here at Americh we take bathing seriously and the Ziva is an example of that," added Richmond. "We are always looking for ways to take the bathing experience to the next level and it is that drive that has lead to luxury soaking tubs like this. We think that everyone should find out just how relaxing and rejuvenating a good soak can be."
Like all of Americh's luxury tubs the Ziva is built using a stringent set of quality standards to create products that are unmatched in the industry. Every tub is carefully crafted and hand finished by skilled artisans right here in the United States.
For more information about the Ziva or any of Americh's other luxury bathtubs please visit the website at http://www.americh.com.
About Americh
For 30 years Americh has been dedicated to creating the finest bathing systems possible. Committed to beautiful design, lasting quality, the latest in luxury technology and environmentally sensitive business practices, Americh is working to perfect the bathing experience. For more information, please visit http://www.americh.com or call 800-453-1463.
Pricing
$1,625 to $7,425 depending on add-ons