Litetronics LED 1x4 RetroFit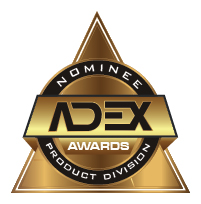 2016-17


The expanded 1'x4' RetroFit family takes modular assembly to another level. All our 1'x4' Retrofits now feature a modular connector that enables our Retrofits to be daisy-chained in longer lengths than ever before. 36 of our 16 Watt single tube products can be linked together and illuminated from one power source. Similarly 18 of our upgraded 32 Watt or 12 of our new 45 Watt products can be linked and powered from one source. They can be connected with either our dual connector or our 8" or 4' cables, giving you extreme layout flexibility. All the 1' x 4' products feature our powerful earth magnets to facilitate positioning while fixturing the products. Make the simple upgrade and get 7 years of stable quality warrantied lighting from a shatter-proof RetroFit using as little as half the energy of your equivalent fluorescents.
Sustainability
• No mercury or disposal costs
• 15-25% energy savings compared to fluorescent T8 and T5 HO based on Duke Energy figures of watts per bulb
Notes
• 1 tube & 2 tube models
• 85,000-hour rated life; 7-year warranty
• Installs in minutes
• Universal 120-277V
• Designed to preserve the optical output and aesthetics of your fixture
• Shatterproof; safe for food service applications
• Can RetroFit 4' and 8' fixtures
Litetronics International
Founded in 1970, Litetronics International, Inc. is a global lighting manufacturer that specializes in engineering energy efficient lighting products that cater to the aesthetic and performance needs of the restaurant, casino, cinema, hospitality, retail, and agriculture niche markets. The company manufactures a wide range of commercial lighting products, including incandescent, halogen, fluorescent, compact fluorescent, cold cathode fluorescent, metal halide, and high pressure sodium lamps.

From the first Super Service 20,000-hour incandescent light bulb to the Micro-Brite cold cathode compact fluorescent light bulb, Litetronics has a long-standing tradition of creating innovative products for niche lighting applications. We're continuing that tradition today by engineering the most energy efficient lighting solutions that meet these niches' unique needs.

Over the past 40 years, Litetronics has evolved into an award-winning lighting technology innovator, producing numerous long-lasting, highly efficient lighting products. Our dedication to quality ensures that each product is manufactured to the highest standard of excellence. Learn more: www.litetronics.com.