Metalux Steeler High-Bay LED Luminaire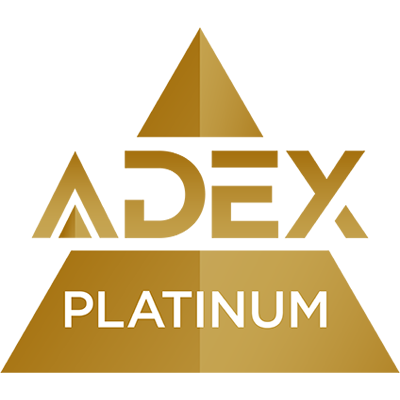 2017
Eaton's Metalux Steeler LED High Bay, featuring precision-designed optics, provides up to 127 lm/W and delivers up to 28,000 lumens. The compact 16-inch round durable high bay is offered in four lumen packages with narrow, medium and wide distributions and in three Correlated Color Temperatures (3500K, 4000K and 5000K) at ≥ 80 CRI. A proprietary, low-power, low-brightness LED module offers uniform illumination, energy savings and extended system life versus traditional sources with lumen maintenance greater than 83 percent at 60,000 hours. Die-cast aluminum lower housing provides added protection and thermal control for LED components.An optional, field-installable uplight kit provides up to 10% uplight without the costly need for additional LEDs or drivers. Additional options and accessories include a Round Deco Kit and an Aluminum Shroud. The Steeler LED is a designed for a wide variety of applications and mounting heights. The Integrated Sensor technology provides automatic energy savings without sacrificing performance. Traditionally these types of energy savings required coordination between the luminaire and a lighting control system. The Steeler LED delivers superior lighting with integrated occupancy and daylighting controls. Offers control flexibility and easy integration with 0-10V continuous dimming driver, providing additional energy savings when utilizing our integrated sensors. The Steeler is available with native Fifth Light DALI driver for complete digital energy management using the capable and scalable Fifth Light controllers and software.
Sustainability
Advanced LED Technology
Awards
Plant Engineering POY Finalist
Notes
• Compact, lightweight design for ease of installation• Available in 4 lumen packages (12,000, 18,000, 24,000, and 28,000)• High-Performance efficacy up to 127 lm/W• Occupancy and daylight sensor for added savings• Lumen Maintenance – L83 at 60,000 hours (based on 55°C ambient)• Precision optics in narrow, medium, and wide distribution• 0-10V Dimming driver standard
At Cooper Lighting Solutions, we build forward-thinking lighting solutions that make people's lives safer, while making buildings, homes and cities smarter and more sustainable. We deliver an industry-leading portfolio of indoor and outdoor lighting, lighting controls and smart lighting systems. We question, we seek and we solve. Because building a better world means asking tough questions and pushing harder for answers. Together with our customers, we create solutions that build a better world. At Cooper Lighting Solutions, we push past the ordinary to build brighter. Cooper Lighting Solutions is a business unit of Signify, the world leader in lighting. Together we have a shared purpose to unlock the extraordinary potential of light for brighter lives and a better world.