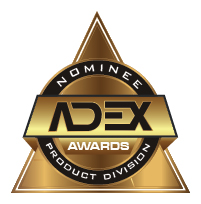 2016-17


Tandem Wall: Capable of building straight or curved retaining walls, seat walls, or freestanding walls for lighter residential and commercial use, Tandem Wall also utilizes a patented installation system and includes an optional ashlar pattern, as well as the larger block pattern — for a total of 24 distinct aesthetic options.

Tandem Modular Grid: The incredibly versatile Tandem Modular Grid can be used to enhance the face of a porch or deck or to create outdoor kitchens, built-in seating, furniture, and more. With the use of galvanized grids, Tandem veneer units affix to a wooden frame or existing structure to create limitless outdoor living designs.

Tandem Column Kit and Tandem Cap: The Tandem Column Kit and coordinating Tandem Cap unit can be used to complement other Tandem outdoor living designs or as stand-alone structures. Build a mailbox, create a driveway entrance, embellish existing posts, or add a column to a freestanding wall. You won't believe how quickly these kits install.