Connected Lighting Module (CLM)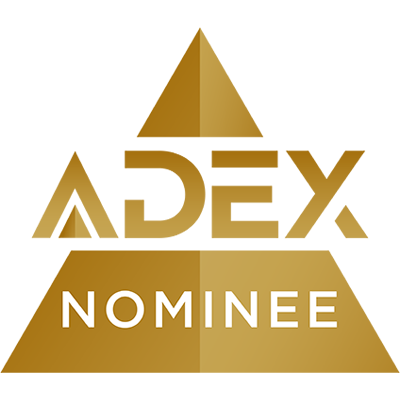 The OSRAM Connected Lighting Module (CLM) is one of the first LED luminaire dedicated device to enable "out-of-the-box" wireless lighting controllable luminaires, making it a very efficient way to convert a standard existing installation into the latest technology in LED lighting.This module can be inserted into any luminaire with a driver capable of providing 12V auxiliary output to instantly make them smart and able to be controlled wirelessly. It also allows luminaires to connect to multiple wireless systems and building control systems certified to the ZigBee® Home Automation standard, without the need to worry about compatibility and procurement with wireless light management systems. The CLM is a key component in ZigBee communication protocols based Light Management Systems (LMS) such as ENCELIUM® Energy Management System. ENCELIUM is a scalable and simple lighting control system that enables owners to elevate the cost-effectiveness and occupant experience of their lighting spaces with just a click of the mouse.When paired with ENCELIUM® Energy Management System, this individually addressable module can enable each luminaire to be independently controlled and configured for a variety of tasks such as adjusting light levels to respond to variable lighting requirements, customizing lighting scenes for tailored experiences & tasks, and scheduling the operation of a luminaire to lower energy use during off-peak occupancy. Some of the key features of this product are 0-10V dimming interface that allows control of single or multiple drivers (up to 10) in a single space, unique form factor that guarantees installation on any luminaire, 150 ft. line of sight & 50 ft. through standard walls wireless range and dedicated IEEE 802.15.4 code to make the commissioning and deployment process for each module easy and efficient. This module can operate within (-) 40 deg. F to (+) 140 deg. F operating range.
Sustainability
When paired with ENCELIUM® Energy Management System, CLM integrated luminaires can be programmed to implement the following Sustainability/Green Features:
• Optimize Site/Existing Structure:
o Maximize the use of daylight via daylight harvesting strategy.
• Optimize Energy Use:
o Use of occupancy control, daylight harvesting and time schedule strategies.
o By communicating with BMS (BACnet® & Niagaraax interface modules) and can merge with information technology (IT) infrastructures via TCP/IP.
o By implementing load shedding via a utility interface.
o Fully software configurable & web accessible capability allows comprehensive building commissioning plan throughout the life of the project
• Enhance Indoor Environmental Quality:
o Utilize high performance lighting controls & LED luminaires to supplement natural light
o Use of daylight harvesting strategy allows the use of daylighting for ambient lighting wherever feasible
o Use of strategies such as personal control and task tuning enable reduced levels of diffused general illumination
• Optimize Operational and Maintenance Practices:
o Use of time schedule and occupancy control strategies to control lighting
o Use of integrated energy reporting software that tracks lighting energy use down to the individual luminaire level

Awards
Lightfair 2016 Innovation Award in the "Controls Components, Hardware and Systems" category (http://www.lightfair.com/lightfair/V40/lia/category.cvn?catID=44&viewBy=cat).
Pricing
Email enceliumcustomerservice@osram.com or visit www.encelium.com
Notes
CLM enabled "out-of-the-box" wireless lighting controllable luminaires when paired with ENCELIUM® Energy Management System enable a robust and interoperable network solution that unlocks new and exciting consumer-focused lighting applications.
OSRAM SYLVANIA is part of OSRAM Americas, a group of OSRAM companies located in North and South America. As a leader in lighting solutions and services, specializing in innovative design and energy saving technology, the company sells products for homes, businesses and vehicles under the brand names OSRAM, Traxon, ENCELIUM and SYLVANIA. The company's portfolio covers the entire value chain of components, ranging from lamps, control units and optical semiconductors such as light-emitting diodes (LED) to luminaires, light management systems and lighting solutions. The OSRAM SYLVANIA and OSRAM Americas regional headquarters is located in Wilmington, Massachusetts. For more information, visit www.osram-americas.com or follow us on Facebook and Twitter.