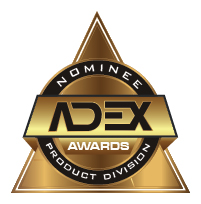 Sustainability
100% reclaimed wood seat
Low VOC water-based stain
Recycled low-carbon forged steel from sustainable steel mills
Completely hand-crafted in the USA
Pricing
$199.00 - $219.00 MSRP for 24"
$249.00 - $269.00 MSRP for 42"
$299.00 - $319.00 MSRP for 64"
Notes
24" Swing: Overall Dimensions (not including rope) 24"W x 16"D x 17"H
42" Swing Overall Dimensions (not including rope) 42"W x 16"D x 17"H
64" Swing Overall Dimensions (not including rope) 64"W x 16"D x 17"H
Everyone buys stuff. We all own lamps, chairs, beds and tables. And, we all want our spaces to be unique and beautiful. So we compose our spaces with objects.Most objects are mass produced and easy to find. Not ours. Those who buy from us have usually looked hard to find just the right piece. They are longing for more than a space beautifully composed with ordinary stuff. They want their space to be composed with meaningful objects that are interesting and unusual. So they hunt for great work with a story. Our best customers and clients are interested in unique, hard to find, one-of-a-kind pieces, with soul. They take time to consider each piece and what went into its making. They don't buy just any lamp, chair, bed or table. So they look to our large portfolio or the wide range of custom made items we produce. All made by hand. No two ever the same.At Stone County, we would never mass produce our work. We allow every piece to be unique and beautiful. So we compose art, with color, texture and shape using rudimentary tools and techniques. So that when you use our work to compose your space, it is one-of-a-kind, down to the the tiniest detail. Every mark or emboss is skillfully made by one of our gifted artisans, equipped primarily with a hammer and hot steel. It's tedious and hard work, and there are easier ways to make things. So naturally, there are some who don't get it. But those who do, realize that we would go to any length to create a beautiful treasure.Corky and Andy are father-son partners, committed to using primitive techniques to transform iron to useful art. The company was founded in 1979 as an artisan blacksmith business. It is headquartered in the beautiful Ozark mountains of Arkansas and operates over 100,000 square feet in Mountain View, with artisan blacksmiths, copper smiths, wood workers, and finish artisans. The SCI portfolio has about 1200 items. Even so, 35% of company revenue comes from custom designs.Stone County Ironworks has sold its wares direct-to-consumer since its founding, but also serves boutique & high-end retail, 5 star hotels & resorts, designers and architects. There is almost nothing that we can't make. And what we make lasts forever.