Solatube Flame-Resistant Skylight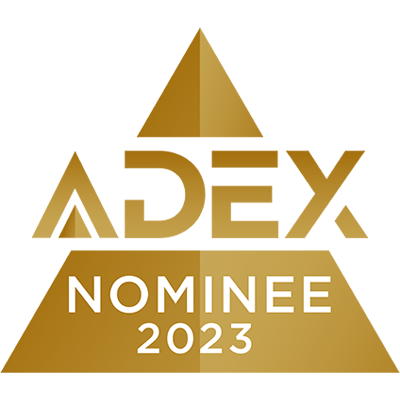 Solatube International Inc., the world's-leading manufacturer and marketer of tubular daylighting devices (TDDs), announced the launch of a new commercial and residential product innovation designed to meet the increasing Wildland-Urban Interface (WUI) zone code requirements across the United States. Featuring a multi-pane glass disk with a steel ring, the new Solatube Rooftop Fire Glazing accessory meets strict ANSI Z97.1 safety glazing requirements to deliver a flame-resistant tubular skylight.
Made with a fully tempered top layer and two layers of glass laminated with a layer of PVB, the new Solatube Rooftop Fire Glazing accessory prevents the skylight glass from dropping to the floor and igniting a fire inside the building. When used in conjunction with the flame-resistant Solatube Dome Edge Protection Band, the Solatube Rooftop Fire Glazing accessory meets the prescriptive building code requirements for areas located in high fire areas and Wildland Urban Interface (WUI) zones.
"In addition to making your home—or workplace—an energy-efficient, comfortable and productive space that promotes both health and well-being, we also want to keep it safe," said Solatube International President Robert E. Westfall, Jr. "If you live in or work near a wildfire-prone area, our new Solatube tubular skylight rooftop fire glazing accessory—available for both residential and commercial applications—is a daylighting solution that can help give you peace of mind."
The Solatube Rooftop Fire Glazing is available for the following models:
The residential 160 DS and 290 DS models.
The commercial SolaMaster Series 300 DS, 330 DS and 750 DS models.
"More than 46 million homes in 70,000 communities across the United States are at risk for Wildland-Urban Interface (WUI) fires, added Westfall." "As climate change makes wildfires more frequent and more intense, the need for fire-resilient building materials is more important than ever."
Cost-effective, energy-efficient and eco-friendly, a Solatube tubular skylight harvests daylight at the rooftop, transfers it down a highly reflective tube and distributes it evenly into an interior space through a diffuser at the ceiling — on both sunny and cloudy days — with virtually no maintenance. Solatube is proud to offer the highest Light Transfer Efficiency (LTE), the most consistent Color Temperature Maintenance (CTM) and the best light-to-solar heat gain ratio of any daylighting system on the market.
The first Solatube product was sold in 1991 and today more than 2 million people have improved their homes with Solatube, and millions more have enjoyed the benefits at department stores, schools, hotels, hospitals, grocery stores, offices and athletic facilities. Well-known Fortune 500 brands have enhanced their customers' experiences while reducing their corporate energy costs by incorporating Solatube products into their stores, offices and facilities.
The Design Process
Objective: Create daylighting/lighting that will withstand extreme heat and fire.
The Team: Solatube's R&D worked diligently to create a version of its popular SolaMaster unit that could withstand heat and flames
The Solution: Solatube's team came up with the Solatube Rooftop Fire Glazing accessory to meet strict ANSI Z97.1 safety glazing requirements to deliver a flame-resistant tubular skylight.
Sustainability
Solatube products are made of a high percentage of recycled materials and its post-production materials are also recyclable.
Awards
None so far - we are just starting to enter this unit in some programs.
Pricing
Units range in price depending on volume ordered, tube runs, etc.
Solatube International Inc., based in Vista, Calif. (northern San Diego County), is the worldwide leading innovator, manufacturer, and marketer of Tubular Daylighting Devices (TDDs). Solatube Daylighting Systems bring natural daylight into commercial buildings, schools, and homes to create pleasant, well-illuminated, and eco-friendly indoor environments. Using patented technology, Solatube Daylighting Systems maximize light capture through optical domes on the roof, efficiently transfer it through highly reflective tubing, then diffusing natural daylight into indoor spaces where it was once thought impossible.